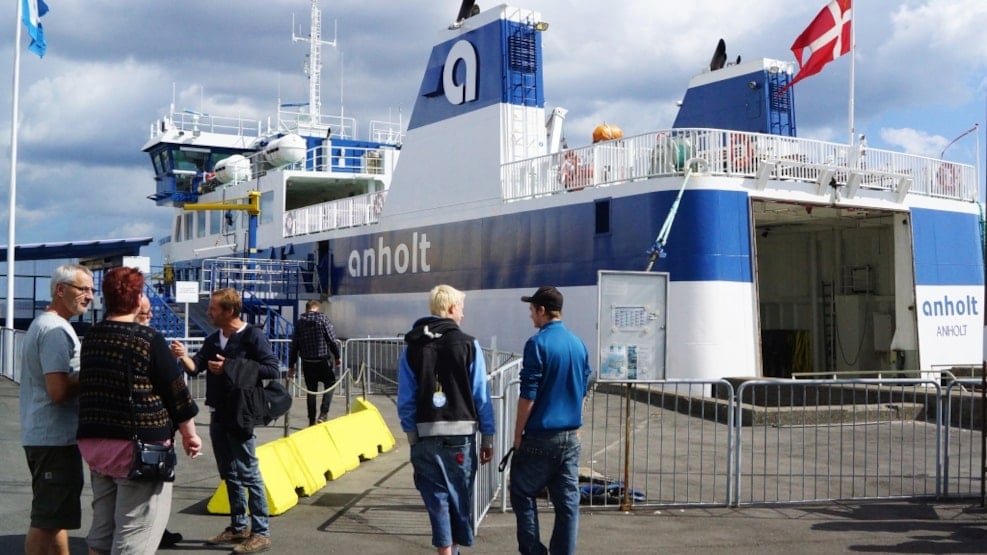 Grenaa-Anholt Ferry
A visit to Anholt often requires a boat trip with M/F Anholt. It takes about three hours to sail from Grenaa, on the mainland, to the Kattegat island, Anholt, located between Denmark and Sweden.
Grenaa-Anholt Ferry Services
Both for those who are visiting Anholt for the first time, the Anholt-worshipers and the island's inhabitants, the sailing trip is a mental change. From the vibrant and hectic everyday life to the ultimate tranquility and nature scenarios with incredibly high ceilings.
Rent a bike
There are only approx. 5 km paved road on the island, so the preferred mode of transport is by bike or on foot. There are bike rentals at the harbor, nice taxi service, and good luggage transport on the island.
Catering on board
In Caféen Mad og Ro you can enjoy delicious food and drink on the trip with Anholt ferry over Kattegat. Choose between breakfast and lunch, snacks, cold and hot drinks, ice cream and much more.
The café is open from 1 May to 30 September as well as at Easter, autumn holidays and Christmas holidays.
Parking near the ferry
Anholt is a small community (the most isolated in Denmark) and the ferry is a vital lifeline to the Danish mainland.
If you come by car, there are good opportunities for long-term parking at the ferry from Grenaa to Anholt.
See what others are sharing on Instagram