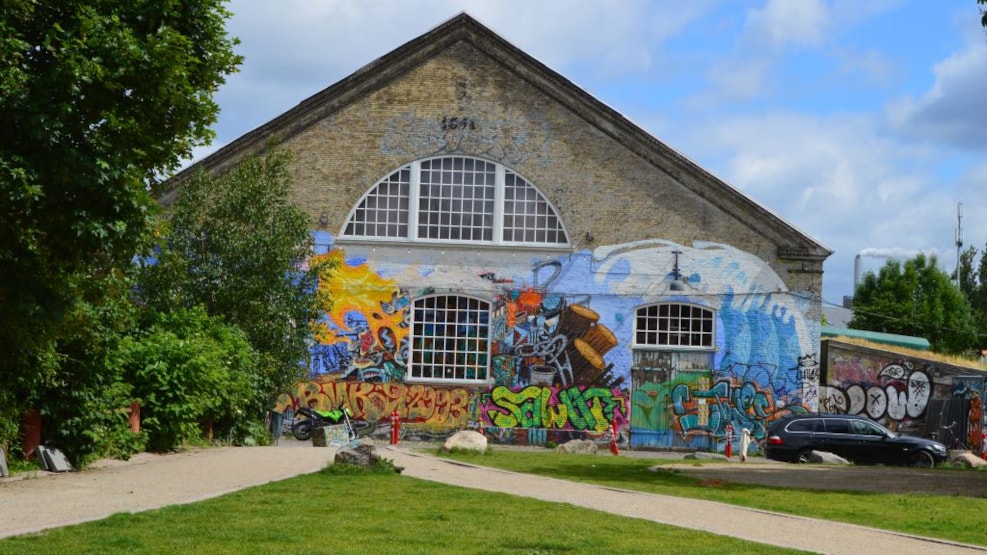 The Grey Hall
The Grey Hall is the largest concert hall in Christiania. It was originally built in 1891 as a riding venue in the army barracks. When Christiania was founded in the 70's it quickly became a focal point for everything art and music related.

Since then many local and international entertainers have graced this leading venue, from Bob Dylan, Rage Against The Machine, Metallica and Manic Street Preachers to Faithless. In the later years, it is mainly used for concerts arranged by agencies that rent the space.

Christmas Celebrations

It is also in the Grey Hall that Christmas is celebrated in Christiania. First, a large market and bazaar are held leading up to Christmas. Then you can join other people in celebrating Christmas Eve communally here.