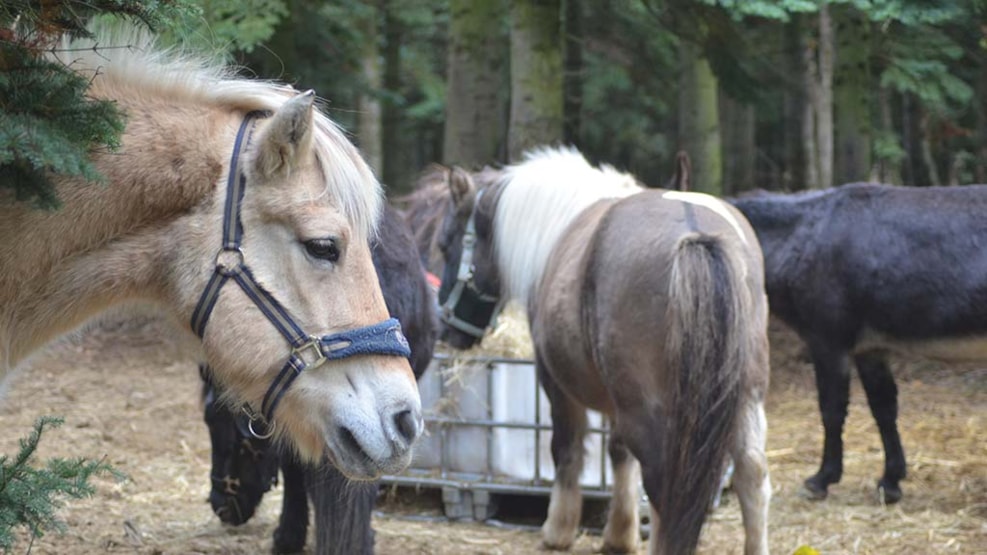 Guided tour of the home for horses Nyt Hesteliv
Experience a guided tour of the home where the horses that no one wanted or cared for now live. Here live 90 horses, ponies and donkeys that today can enjoy life - meet them and see their world!
Nyt Hesteliv – meaning New Horse Life -  is an association that works to help horses in need and tell about horse welfare. The association has a home for horses that is approved to receive neglected and sick horses and ponies.
There are about 90 horses, donkeys and ponies of all breeds, sizes, and ages. Some of them have had a hard life while others have had a good life. But what they all have in common is that they are now doing well in their new home. All the animals walk in the fields, and some of them, for example the older horses that need rest, can relax in their boxes at night. Ponies and horses live separately.
Guided tour
See the place and its residents, find out more about Nyt Hesteliv and enjoy a guided tour of the home for horses. The guided tour also consists of a visit among the ponies and donkeys. The animals are always happy to meet visitors and are very curious and friendly.
For booking, please send a mail to info@nyt-hesteliv.dk or send a text to +45 2635 5865 between 10:00-16:00.
The visit lasts about one hour.
When
January-May
Wednesday at 11.00
Saturday at 11.00
June-August
Wednesday at 11.00
Thursday at 11.00
Saturday at 11.00
September-December
Wednesday at 11.00
Saturday at 11.00
Prices:
(as of 1/6 2022)
Kr. 90, - / 12 Euro pr. person
Kr. 60, - for members
Kr. 0, - for sponsors
Kr. 0, - children 0-3 years