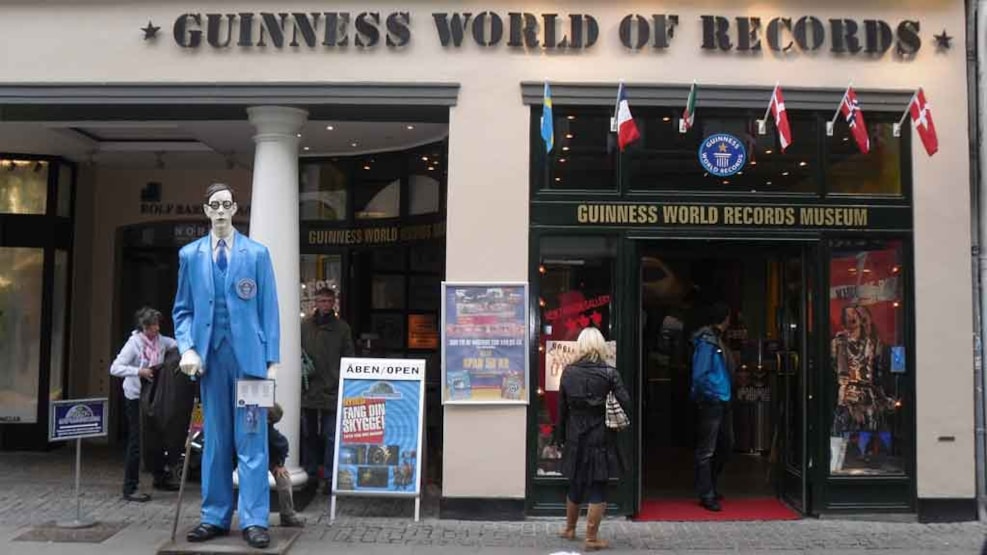 Guinness World Records Museum
Records galore at the only Guinness World Records museum in Europe.
The most incredible world records from all over. The fastest, highest, strongest … etc. That's what you meet at this museum.
Test yourself in the museum's new activity room and explore the wonders on the new big touch screens, presenting you to the most astonishing records.
See spectacular milestones in human history, fantastic achievements, unique wonders of the animal kingdom, and loads of bizarre and grotesque records, you never knew existed, when passing by the world's tallest man at the entrance on Strøget.