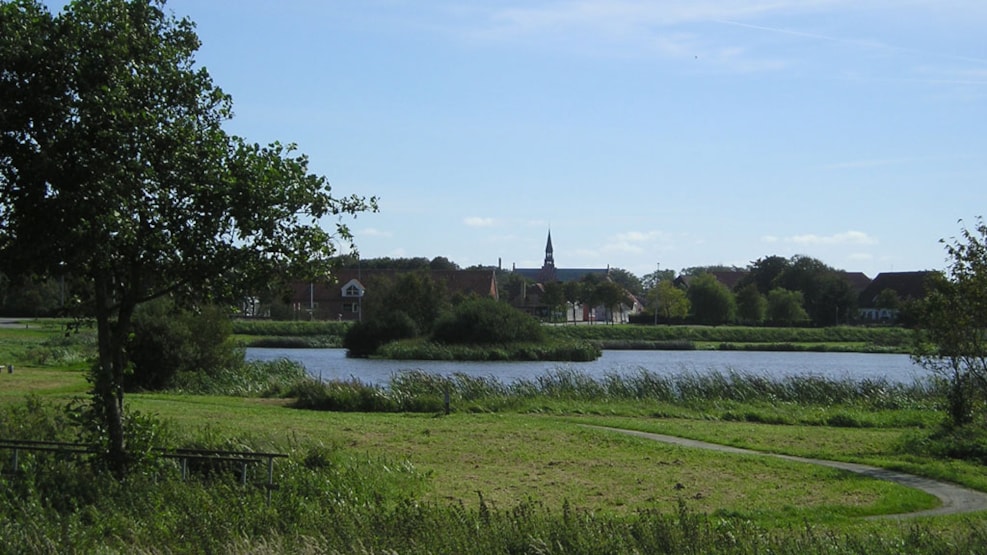 Günderothske Hospital
In 1701, the county commissioner of Løgumkloster and Aabenraa counties, Friedrich von Günderoth, established a hospital foundation in Løgumkloster.
The hospital was set up in a small house built in 1689, and here there was room for the sick and poor. The building is still completely intact, and on the south gable there is a large sandstone slab with an inscription relating to the foundation and the hospital.
There are also fragments of an epitaph in the monastery church, testifying to the importance of the hospital and the activity of the county governor in Løgumkloster. In 1895, the hospital was replaced by a new one in Markledgade and the house in Slotsgade was converted into freehold housing for four widows.
In 1988, the house was converted into a private residence. The new hospital in Markledgade was in use until 1973.