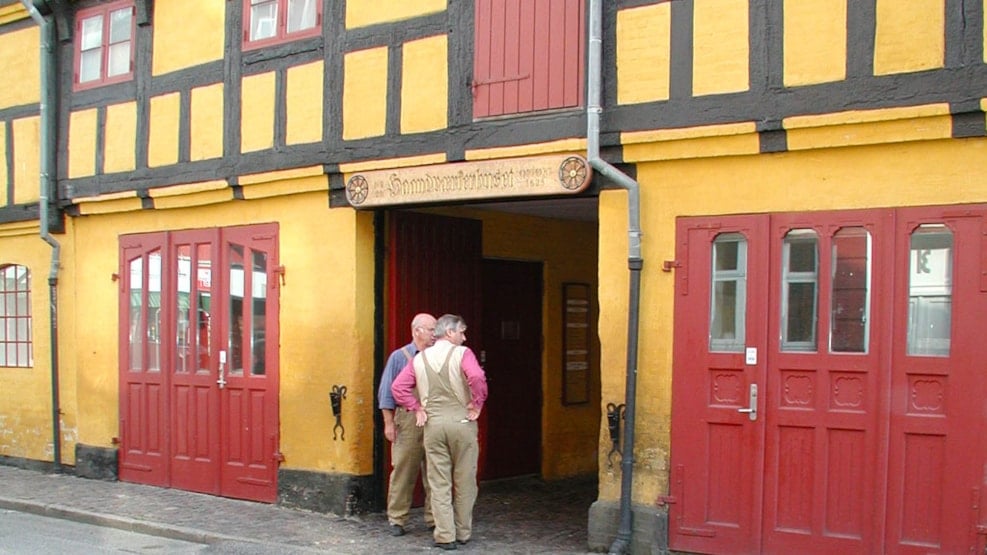 Haandværkerhuset - House of Crafts
Haandværkerhuset (the House of Crafts) is a center for crafts and architecture. It offers a cultural, creative environment, and it is located in a number of old, half-timbered buildings from 1630.
Every Wednesday the House of Crafts hosts an open workshop from 10-16. Admittance is free, but the workshops are small, so it is recommended that you split up into groups of 4-5 people.
History
The building was originally part of Oluf Christensens large merchant's house that stretched from Vesterå to Kattesundet. Today, the house contains workshops with traditional crafts like hand-forged tin, copper smithing, carpentry, and clock making.
Read more about Haandværkerhuset in Aalborg (in Danish)...