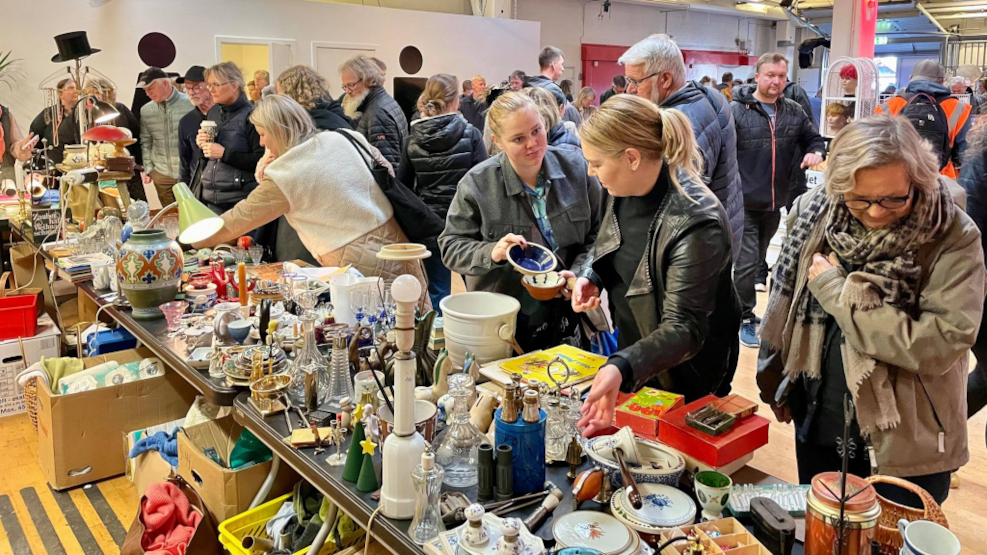 Habengut flea market in FÆNGSLET
Come and have a look at all the flea treasures at this big flea market in the prison in Horsens where you will have plenty of opportunity to make a bargain and have a really nice day in the company of other treasure hunters.
An Eldorado of flea market findings
You do not throw out quality products that you no longer need. You sell them from a stall at the habengut market. Come along when the Prison (FÆNGSLET) in Horsens is filled with stalls selling all kinds of second-hand objects from furniture to bric-a-brac, ceramics, clothes, and jewelry. There will be retro and vintage findings as well as more modern products.
Food trucks and free parking
When your urge for shopping is satisfied it might be replaced by a craving for good food. There are many food trucks at the flea market selling delicious meals and cold refreshments.
And when it is time to head home (when you have bought all that you can carry) then you will not have to walk far – you can park for free at the Prison.
The flea market has an entry fee of 20 DKK. Children up to 11 years enter for free.
Habengut Market in 2024
In 2024, as tradition dictates, you can experience the Habengut Market at FÆNGSLET twice. April 13-14 and September 14-15. So, mark your calendar and join us for some pleasant hours hunting for lovely finds and enjoying great food in unique surroundings.
Since you are already here…
In addition to the huge, award-winning prison museum which is definitely worth a visit, you can also find other activities such as football golf, escape rooms, and the playground "The Great Escape" which is a miniature version of the prison.
You also have the chance to sleep in an old prison cell at SleepIn FÆNGSLET, or enjoy a meal at the prison café, Brasseriet FÆNGSLET. Before heading home, go for a walk on the path around the prison, through the prison park, on the 1000-metre-path.
Are you not done shopping?
Horsens offers lots of shopping options and many second-hand shops including Blue Cross Second-Hand Centre which is the biggest of its kind in Denmark. Here, you can buy anything that a man's heart could desire. And make sure to stop by regularly – the products in the store are frequently changed.