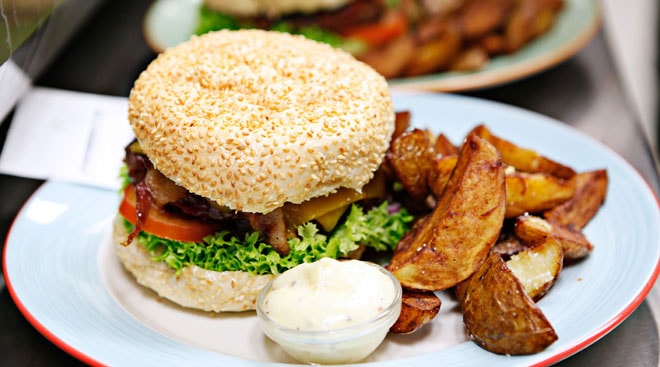 Halifax
Go visit Halifax Burger Restaurant in Copenhagen and have a great burger with fries or other delicious accompaniments.

Halifax opened its first restaurant in 2007 and ever since several Halifax restaurants have opened around Copenhagen. The burger restaurant strives to make a burger that will pamper your taste buds.

Halifax offers everything from homemade dressing to fries and the burger buns are delivered from their own bakery. Slip round to Halifax and indulge yourself with a great burger.