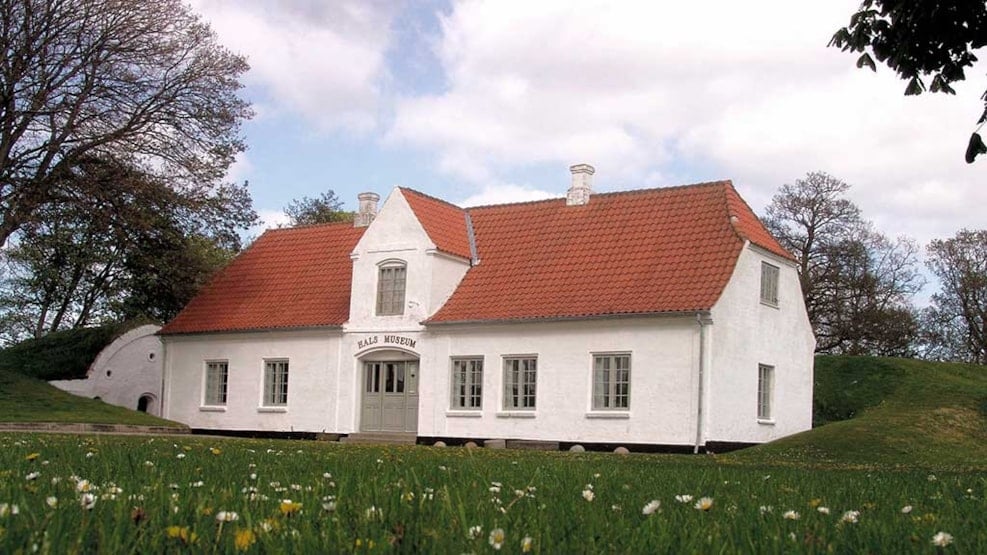 Hals Museum
Hals Museum is a part of Nordjyske Museer (Historical Museum of Northern Jutland), and is located on the redoubt in Hals. Here, you will find the story of Hals, Limfjorden and the sea.
The museum itself is built on Hals Skanse, an old stronghold from the Renaissance. The fort is a rarity, being the only single-building fort in Denmark from this period of time.
Today, only remains of the old moat and gunpowder chamber from the 1600s, as well as the the clothing house from 1800 can be found. However, through the exhibitions at the museum, the tales of the fort's history in wartime and peacetime are told, from its conception in 1625 to its dismantling in 1848.
Hals during World War 2 and later
The museum also contains the story of Hals during World War 2, when the fort functioned as the headquarters for the German commander in chief of the region during the Nazi occupation of Denmark in the 1940s.
After the fort was retired in 1848, it was used for a wide variety of things. It was a quarantine station, a municipality office, and, lastly and lately, a museum.
Read more about Hals Museum near Aalborg Coast...