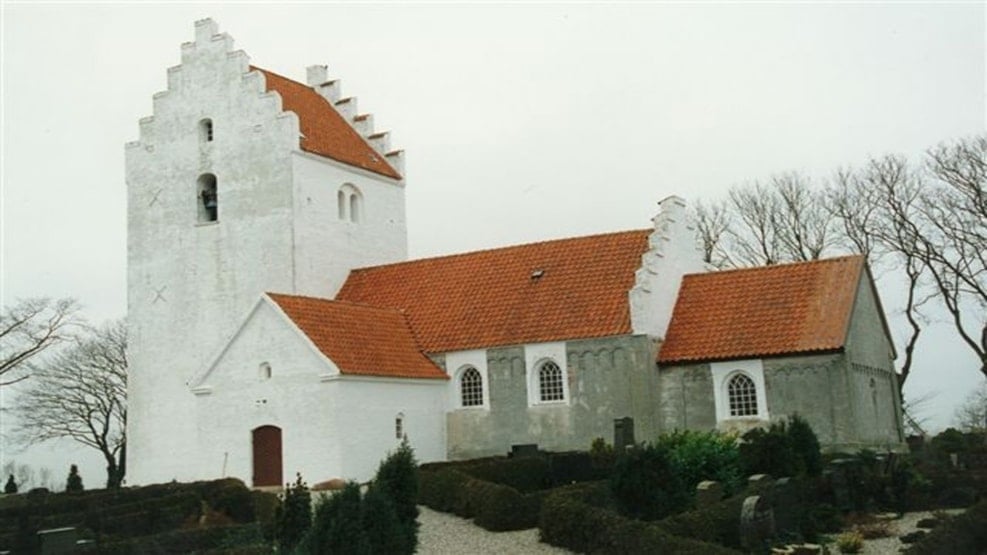 Hammelev Church
Far from Kattegat, the elevated Hammelev Church is visible and has therefore probably functioned as a navigation mark. 
Hammelev Kirke is built in chalk and the church dates back to the early Middle Ages (1100-1250). Hammelev Kirke is one of the best-preserved chalkstone churches in the area.
The church has a simple Renaissance pulpit with Corinthian columns and portal fields. The Romanesque granite foundation with double ropes is one of Hord's finest.
The decorations on the church ship have been perceived as having English-Norman features. On one of the pillars of the choir, a ship is engraved. It probably dates from the 16th or 16th century.
Open by inquiry: contact the sexton or in the rectory.