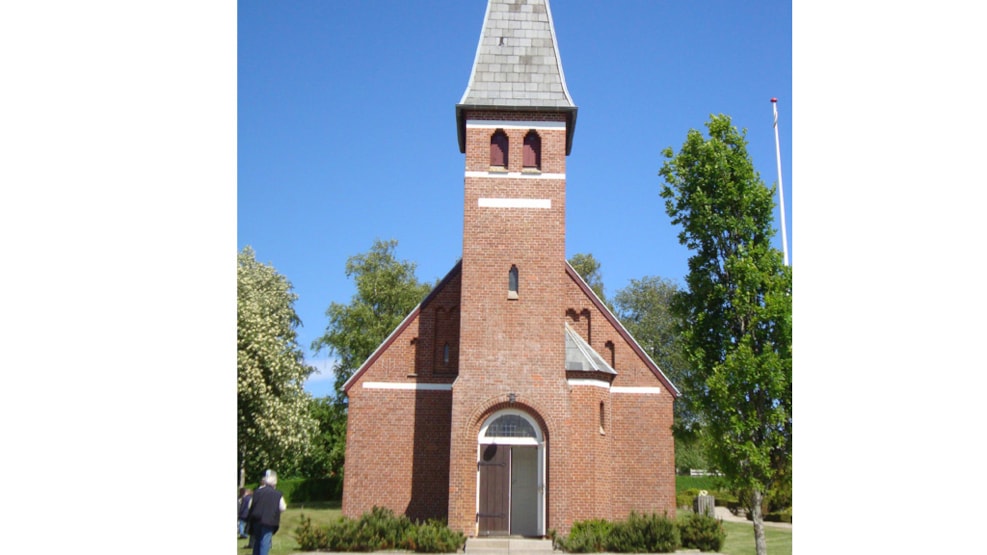 Handrup Church
The church is beautifully situated in Handrup hills. The church was originally a chapel-of-ease to Dråby Kirke. Towards the end of the 19th century, there was a desire for a church in the western part of the parish. In January 0f 1902, the new church in Handrup was consecrated.
The church was built in 1902 and is one of the smallest in this area with only 70 seats. The building of red bricks is a mix of new-Romanesque and new-Gothic style. It has a small tower with a pyramidal steeple. Oak font with a brass baptismal dish.
In 1972, the artist and professor Kresten Iversen (1886-1955) acquired a large painting: "Jesus entered Jerusalem". The picture is a preliminary study of a stained glass window that can be seen in Risskov church.
Over the years, the church has been struck by lightning 3 times. Each time, the altarpiece has been completely or partially destroyed.

Visit the church: Open every day between 8-16