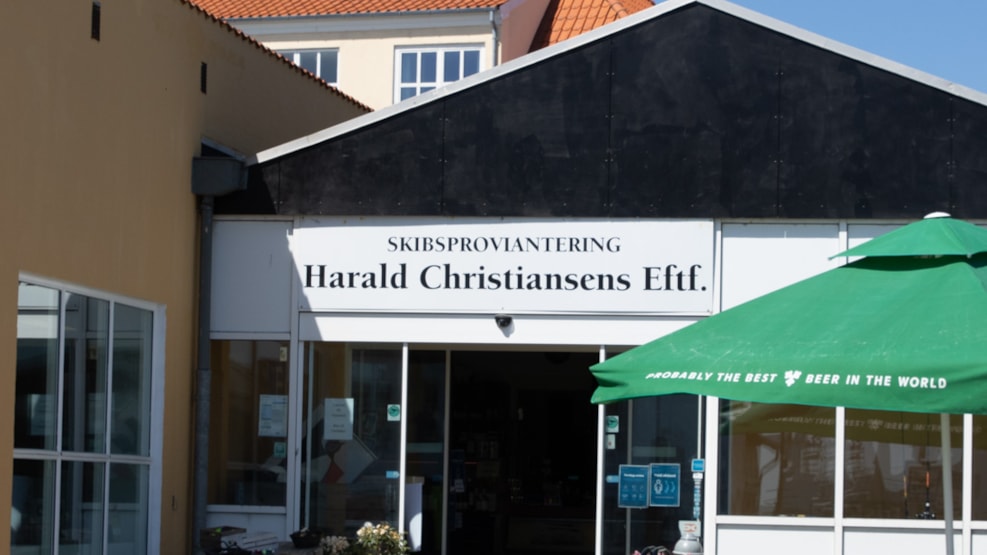 Harald Christiansens Eftf.
Harald Christiansens Eftf. has existed for about 75 years, primarily with ship suppliers at the Skagen harbour. Alternating locations throughout the ages, but never before with such an ideal location as today.

The company is still showing full ship suppliers, but today also a larger store with retail sales, mainly to the port's customers.

Here you will find a large selection of wines and spirits from around the world. The location could not be better, 100 m. from Skagen Harbour and only 50 meters to the famous Bindesbøll houses in Skagen Harbour.

Harald Christiansen is Skjold Burne Wine merchant.