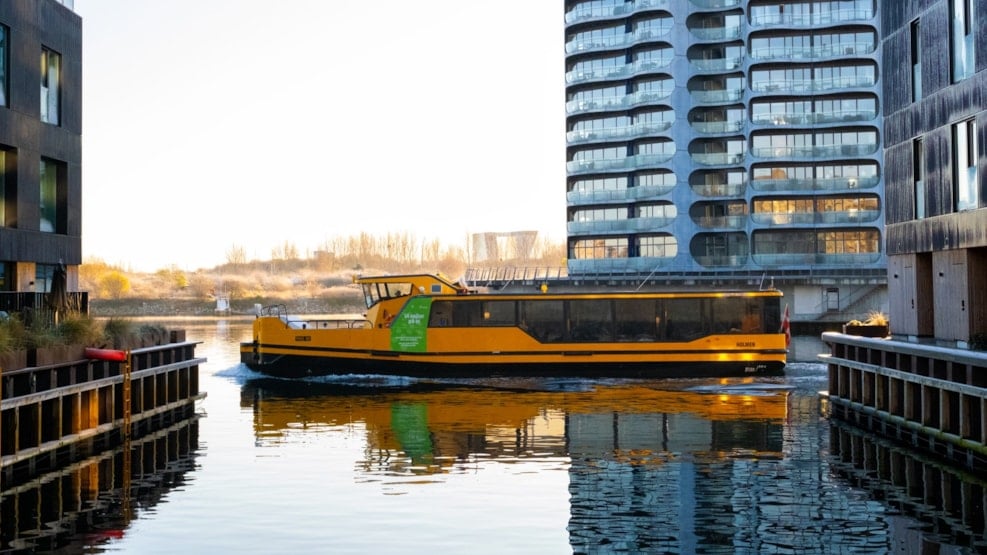 Harbour bus
The yellow harbour buses take you up and down the harbour on a regular bus ticket. And they're running on electricity.
Go on a "green" journey and see Copenhagen from the water. Not only are the city's harbour buses an efficient means of public transportation, they also play a large role in lowering its CO2 emissions. 
In fact, the harbour buses are both NOx- and particle-neutral. At the same cost as a regular bus ticket, you can get from Sluseholmen in the south all the way to Orientkajen in the northernmost end of the Copenhagen harbour. In the summer of 2020, the old harbour buses running on diesel were replaced with two, new electrical ones. They can transport up to 80 people, and outside of rush-hours, 8 bikes and four strollers or wheelchairs as well.
Nine stops along the harbour
The harbour bus route has 9 stops located on each side of the water, as the yellow ferries zig-zag between places like The Royal Library, Islands Brygge, Refshaleøen and other places where you can get off and explore.
Please note that the harbour buses have two different route numbers: 
Havnebus 991 - direction: Teglholmen (south)
Havnebus 992 - direction: Orientkajen (north)