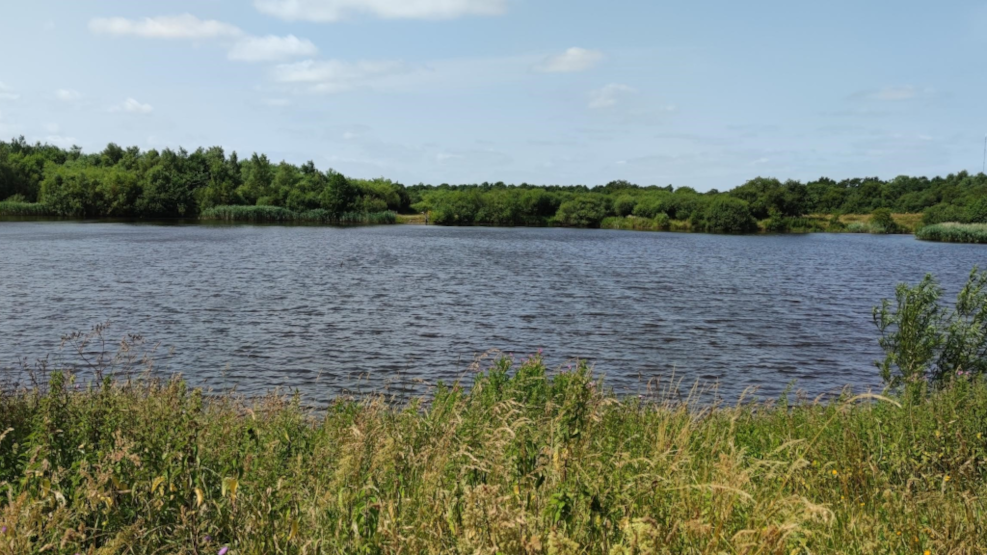 The Hedensted Lakes
Well-hidden in the landscape, you can find this nature area, close to the centre of Hedensted. Seven lakes await in this recreational area with great conditions for hikes, activities, relaxation, and outdoor accommodation.
Lovely nature in walking distance from the city centre
In the western outskirts of Hedensted, you can visit this new nature area that you can use for a number of activities. This former gravel pit and fishing park holds seven big lakes, surrounded by forest, scrub and meadow and several paths that make it easy for you to get around.  There are several tables and benches – some of them under roof – where you can enjoy your packed lunch or a quiet moment in the shade.
Go for a hike on the shore of the lake
There are several new gravel paths between the Hedensted Lakes. Furthermore, there are social paths that take you around each lake. If you wish to walk around all seven lakes, you are in for a 4-kilometre-walk.
Enjoy a game of disc-golf or slip in the water for a ducking
The water quality in the lakes in regularly monitored, and you are allowed to bathe in the big lakes.
There is also a 9-hole disc-golf course that is free to use. If you have a frisbee, then this is a fun activity with your friends or family.
Do you feel like exploring the lakes of the Coastal Land?
There are more experiences similar to the Hedensted Lakes in the Coastal Land. On this page you can find suggestions for other hiking routes around local lakes.