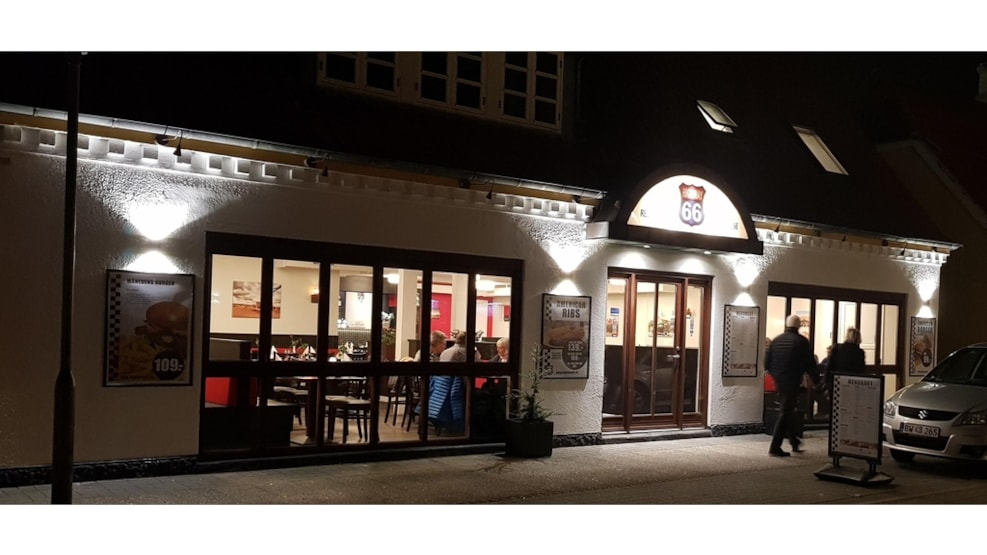 Highway 66, Skagen
Welcome to Highway 66 - American family restaurant, where the focus is on good food and a cozy atmosphere.
Here you can get a good American meal, where you can choose from a large selection of meat, salad and many other exciting dishes. As an American restaurant, they have a large selection for both children and adults, so there is something for the whole family.
Are you looking for a cozy American restaurant that serves all the best of American cuisine? Then Highway 66 is worth a visit! Here you get juicy steaks, American burgers and spareribs as well as drinks that quench everyone's thirst.
The prices are family friendly and the dishes are suitable for children of all ages.