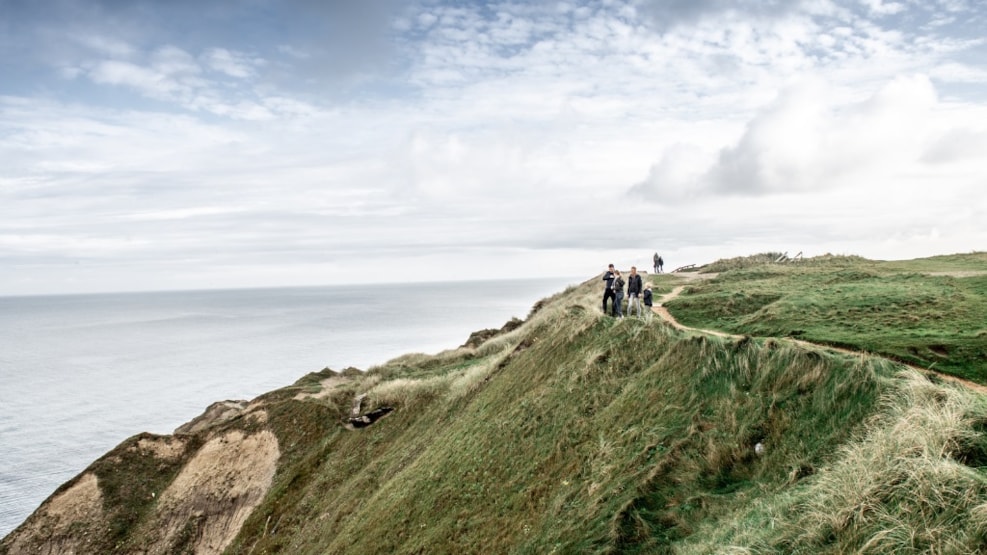 Hike - Armored Grave Trail at Bulbjerg
Armored grave The route at Bulbjerg in Thy offers beautiful views and dunes and the sea.
Note the giant stone "Lars Moelkar", which lies on the edge of an old stone age sea. Enjoy the bird life around Bulbjerg, which is Denmark's only bird cliff.
If you are interested in war memorials, you can visit the Exhibition Bunker in Bulbjerg and learn more about the occupation period.
Panzergrav The route is 5.7 km. Follow the white arrows.