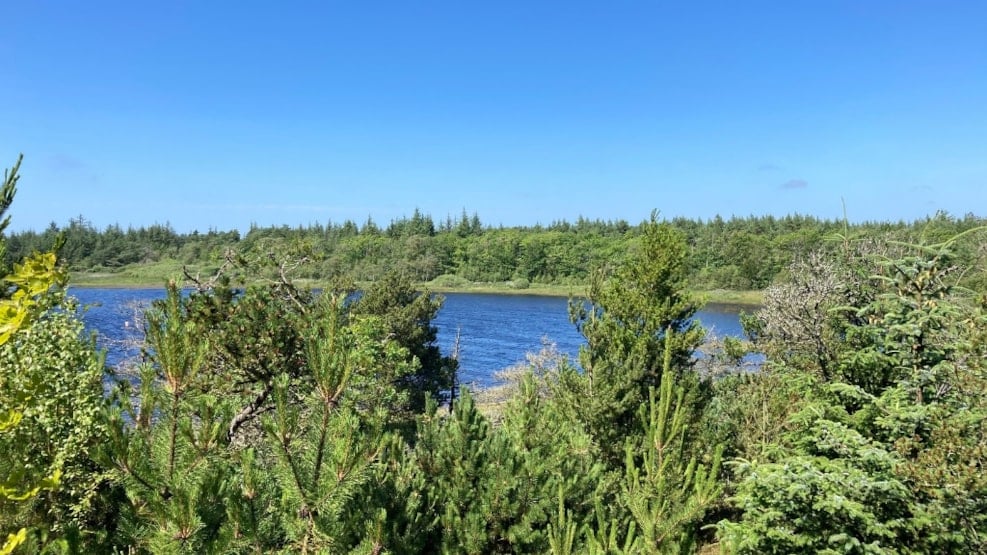 Hike - Narkosak Sø Ruten in National Park Thy
Narkosak Lake in National Park Thy is an artificial lake established in 1977.
You can start either at the car park at Kystvejen's 10.8 km mark or at the car park at Per Madsen's Kær.
Peter Madsen's Kær is a very clean and child-friendly swimming lake, where the family can take a refreshing dip on the hike.
In the area there are good opportunities to spot game such as deer and roe deer.
The walking route goes past a number of burial mounds.
The route is 5.7 km in very varied terrain.
Follow the yellow signs.