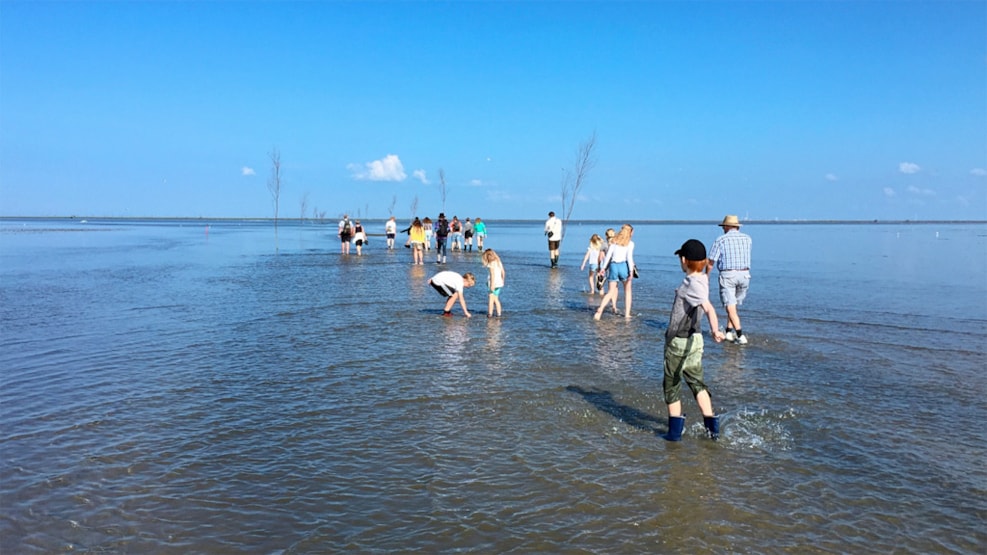 Hiking from Mandø
Join us on a hike across the sea bed from Mandø to the mainland!
We meet up at the Wadden Sea Centre for a short introduction. Afterwards we will drive with the tractor bus from the Wadden Sea Centre to Mandø. From the small Wadden Sea Island we walk 8 km across the mudflats and back to the mainland. On our way back from the island we take a look at the abundant life in the Wadden Sea National Park. The guide will also tell you about the history of Mandø. 
The hike is across uneven seabed, approximately 8 km and suitable for children from the age of 8.