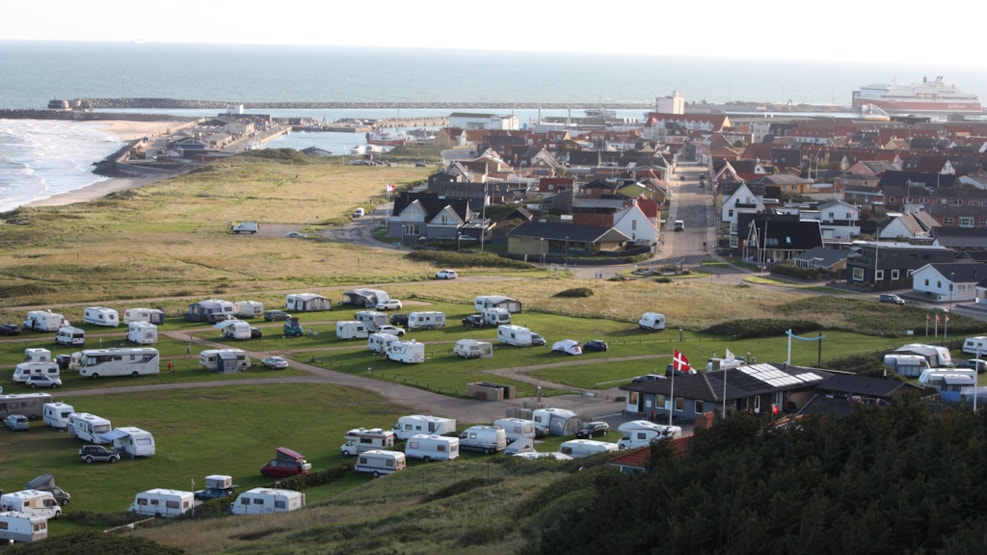 Hirtshals Camping (campsite)
Hirtshals Camping is located on the first row down to the sea. Enjoy the beautiful view and the many facilities the campsite has. Swim in the waves while being centrally located. Possibility of renting cabins.
Attractively located campsite with spectacular view of the North Sea/Skagerrak. Enjoy superb sunsets! Hirtshals Camping is situated at the foot of Hirtshals lighthouse - close to the town, harbour & ferries. Quiet family campsite with modern conveniences - mini market, playground, nappy-changing room, common room & TV room, barbecue.