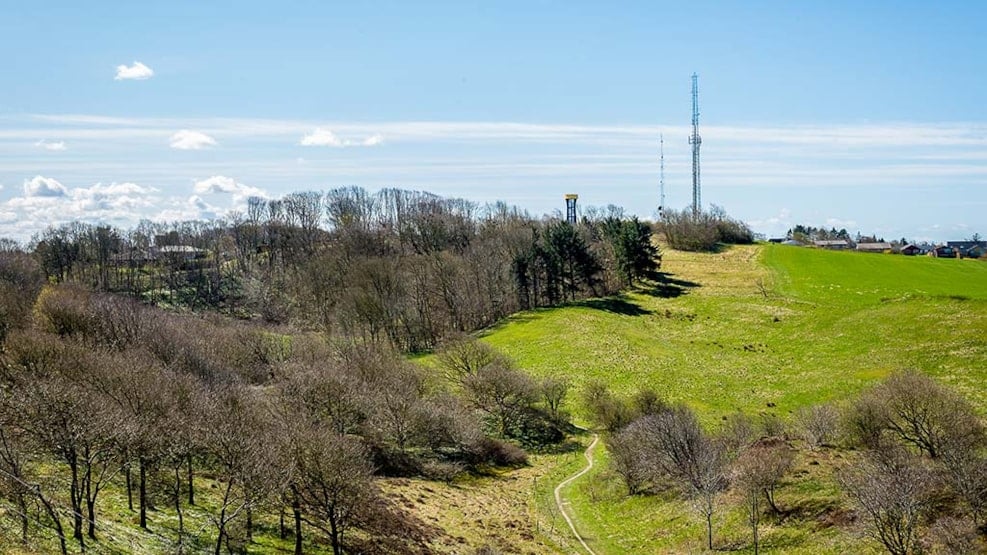 Hjørring Bjerge (hilltop) - Hjørring
Hjørring Bjerge (Hilltop) in Hjørring is an attractive area for hikes with viewing tower Bellevue 69m above sea level which gives a unique view over the west of Vendyssel.
The northern part of a moraine island, which Hjørring is situated on includes an area 24 hectares which have been preserved since 1962. Since 1995 they have tried to re-established the heather covered moorland area with help from natural renovation, that is clearing undergrowth  and with sheepgrazing.

Therefore no dogs are allowed in the sheep enclosure.

This was also the place where the town's gallows was erected and which were last used in 1822 where Thomas Thomsen "Bisp"
was decapitated as a punishment for murder.