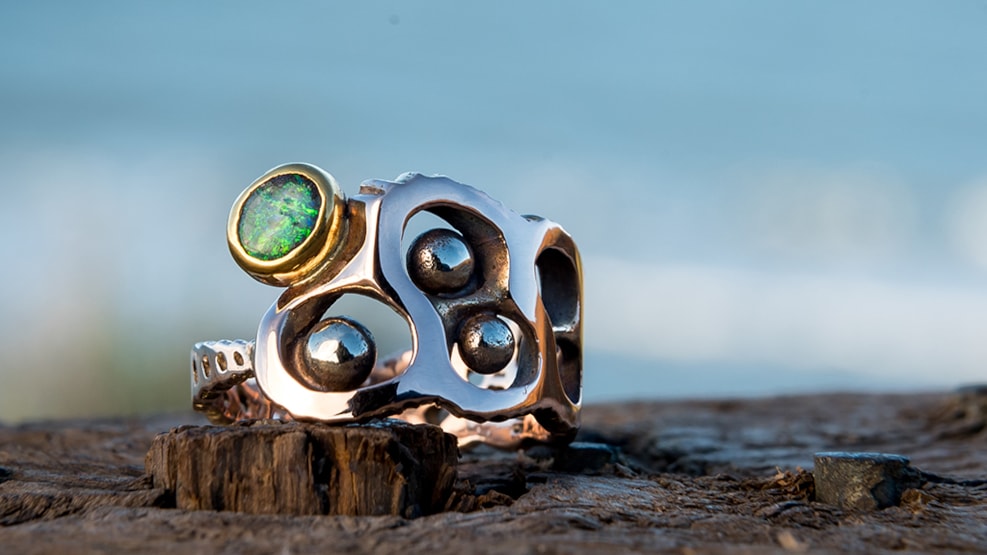 Holberg Smykker
At Holberg Smykker you can find handmade jewelry, which is inspired by the mysticism of nature.
Holberg Smykker in Lønstrup
Holberg Smykker in "Det Blå Hjørne" (The blue corner) is a goldsmith workshop. In the exclusive exhibition of unique hand-crafted jewellery in gold, silver & precious stones, your dreams of a personal item of jewellery can be realized - always produced with love. Love finds its poetic expression in engagement and wedding rings. Magic rings that are unique."The Poetry of Jewellery - Lifetime Warranty"
In The Blue Corner Claus Holberg and his son Mikkel forge dreams into reality in beautiful creative combinations of silver and rose gold, often with colored gemstones and diamonds. Claus Holberg has since 1987 forged jewellery in the open workshop and later his son Mikkel added new ideas and passion. 

Opening hours in season: 10-12 & 13-17.30
Off-season: See homepage or listen to the answering machine.