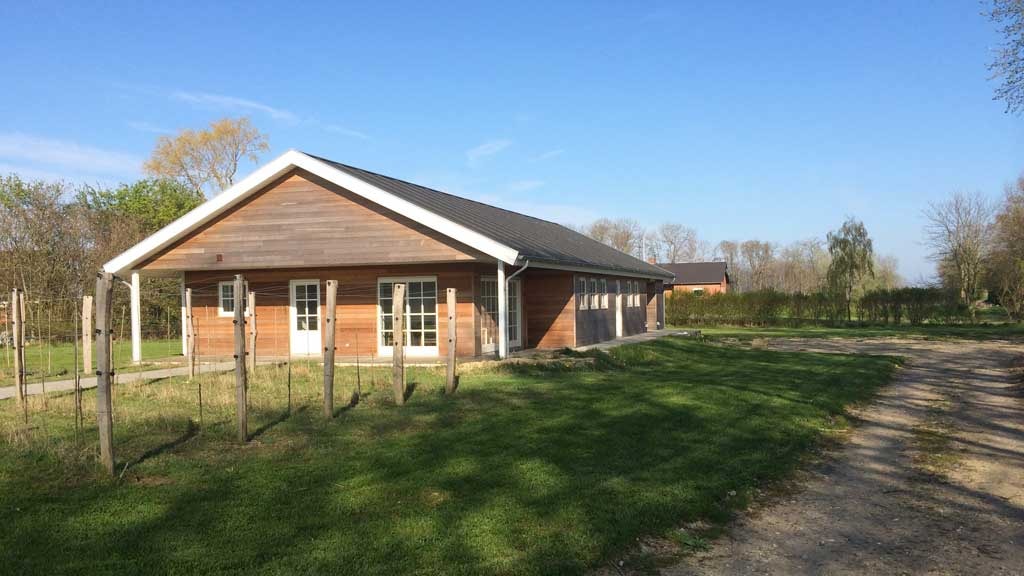 Holm Vineri A/S
Down a little hill, close to Dyvig lies a vineyard, surrounded by trees. The grapes are turned into wine in the vinery close by.
For DKK 80 per person at minimum 10 persons, you can taste the wine. A presentation takes two hours.
Telephone hours best between 9 am and 6 pm.