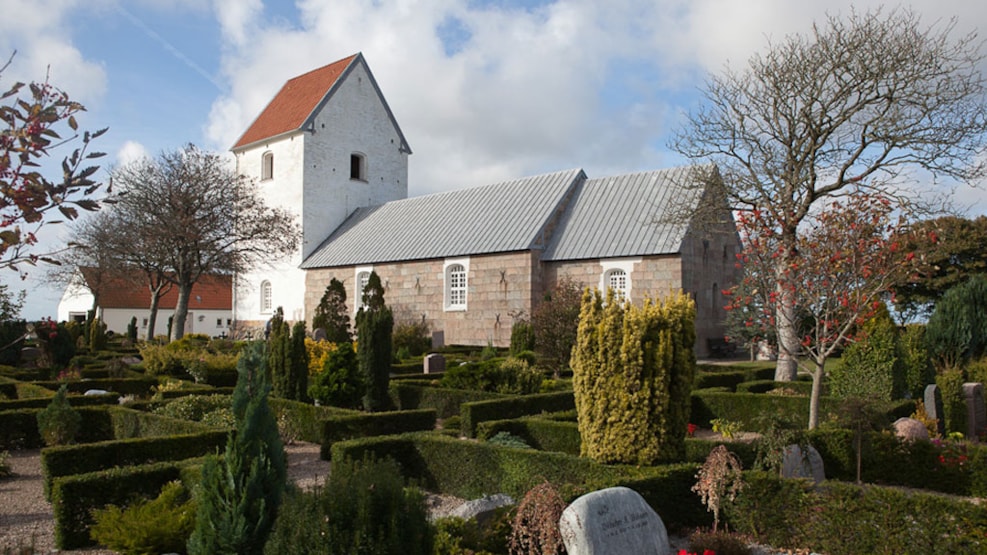 Horne Kirke (Church)
The church in Horne is a part of Horne and Asdal parish and is located close to the town of Hirtshals. The church was built in roman time in the 1100. The church is made from granite which is estimated to be from the old tower of the church.
The porch of the church was added to the building in 1960 and is constructed buy using old granite stones from the old tower. In the porch there is an old board with names of the former pastors from the reformation.
The original church tower is estimated to be from the 1400 but the tower fell in 1630. A decision was made to use the old stones from the tower to build the porch and a burial chamber. Rest of the stones were sold to the old mansion, Herregården Odden. Count Christian Frederik Rantzau rebuild the tower and you can see the dates when climbing the tower. The present church tower is built on the foundation of the old tower.
The windows of the church are dated to be from the 1862 and 1866. A window in the east is estimated to be even older.
Services and arrangements
In the church many services take place, and concerts and different arrangements. Press here for more information about these activities.