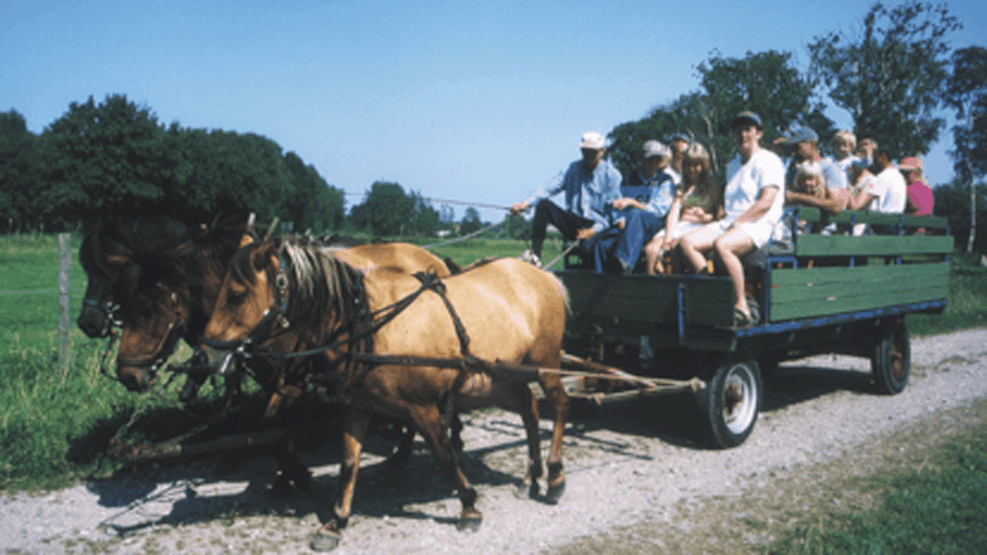 Horse-drawn Carriage tour - 2 hours
2 hour horse-drawn carriage ride on the protected areas of the Rønne.
A Tour across Rønnerne in a horse-drawn carriage is an old tradition on Læsø.
The ride lasts 2 hours and will take you across the protected saltmeadows, "Rønnerne".
Along the way, the coach tells stories about the history of the area, the plants and the birds.
There will also be a stop at Saltsyderiet (The Salt Works)