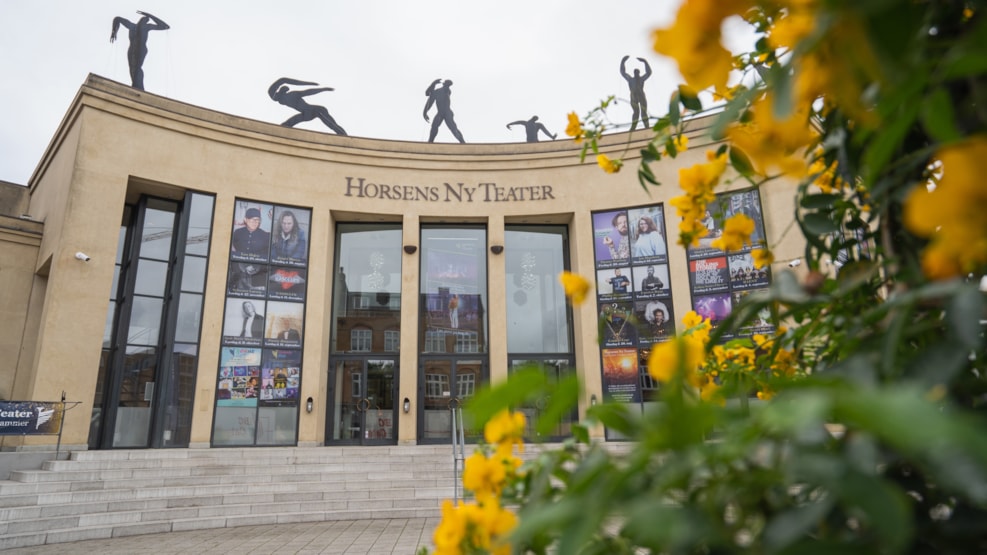 Horsens New Theater (Ny Teater)
If you love culture and experiences, then you have come to the right place. In the centre of Horsens, you will find exciting and unforgettable events for all ages. The schedule ranges from events for children to rock concerts and anythin in between -and there is certainly also an event for you. 
Culture that suits all tastes
At Horsens New Theater, you will find outstanding cultural experiences. Do you want to hear the latest hits or unforgettable evergreens, submerge in a fictitious world, learn something new, or maybe just laugh your head off? The schedule ranges from pop to rock and classical concerts, theater, talks, and stand-up comedy. With the location in the centre of Horsens, you get easy access to this cultural stronghold.
Find all events in the schedule
Culture at children's level
The Children's Club offers quality cultural events for kids of all ages. So come and witness enchanting shows, award-winning artists, and fanciful outfits and props. Children, as well as their parents, will go home with good experiences to remember and a smile on their lips.
Become a VIP in the Children's Club and get updated on future shows, offers, and discounts.
Culture that satisfies all needs
If you are walking- or hearing-impaired, you should not be deprived of cultural experiences. Horsens New Theater offers options for anyone with special needs. There are seats for wheelchair users, a lift at the entrance, and a telecoil. If you need to bring a helper, they can get access for free.
Culture 200 times a year
Many different performers, from the local talent to the biggest stars of the Danish music scene and international artists perform on the three indoor stages. With approx. 200 shows per year, Horsens New Theater is a major supplier and creator of culture, that aims to satisfy the growing hunger for cultural experiences in and around Horsens with experiences that amaze, challenge, and surprise the audience.