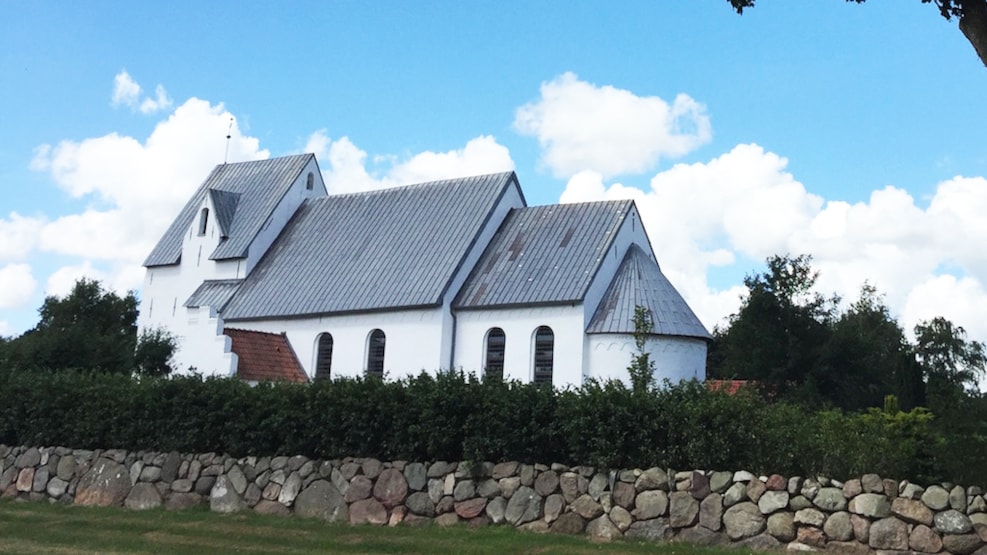 Hostrup Church
Hostrup Parish is first mentioned in the church list in the middle of the 14th century, where the church is set at a tax of 5 shillings in silver. In the late Middle Ages, Hostrup Church, under the episcopal estate, belonged to Visselbjerg.
The church is built of mixed materials, granite blocks, and consists of Romanesque nave and chancel. The late Gothic tower to the west was built in 1715 and the porch to the south dates from 1926.
The old entrance through the dike to the west led up to the church from a square to the east to the horses and carriages of the church seekers.
The church room is characterized by furniture in the area's young Renaissance style after a complete renewal of the interior in the mid-1580s.
The chapel was built in 1956 outside the dike to the east and in this connection a new entrance portal with a double gate to the cemetery was made. In 1989, an extension was made with office and digging facilities.
Hostrup Church's bell was cast, near the church, on S. Jørgens Dag on 23 April 1431 by bell caster, Peder Johansen, from Randers.