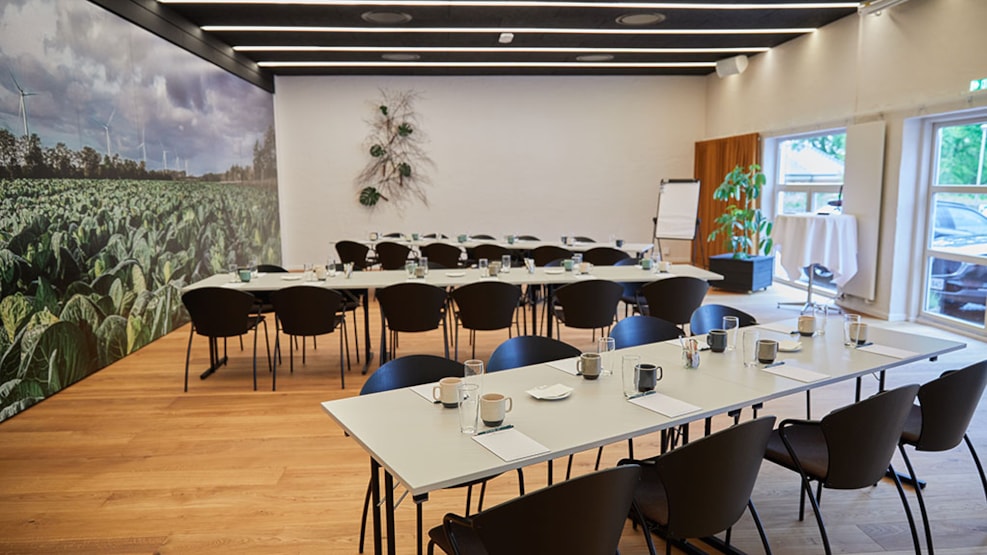 Green Experience
Hotel Dalgas, Meetingplace
Hotel Dalgas welcomes you to your next conference.
Conferences, courses, meetings etc. can be held at Hotel Dalgas for 2 to 200 people.
There is plenty of room for creative and visionary thoughts, so whether your focus is on courses, major conferences, strategy days, or smaller meetings, you have come to the right place.
We offer various fixed packages and are happy to adapt to your wishes. The hotel has 4 meeting rooms, each with a wireless internet connection. A whiteboard, flipchart, projector, etc. will be provided as needed.
During your stay, our kitchen offers dishes with a focus on organic ingredients from both our own fields and local producers.
Feel free to contact us to book your next meeting.