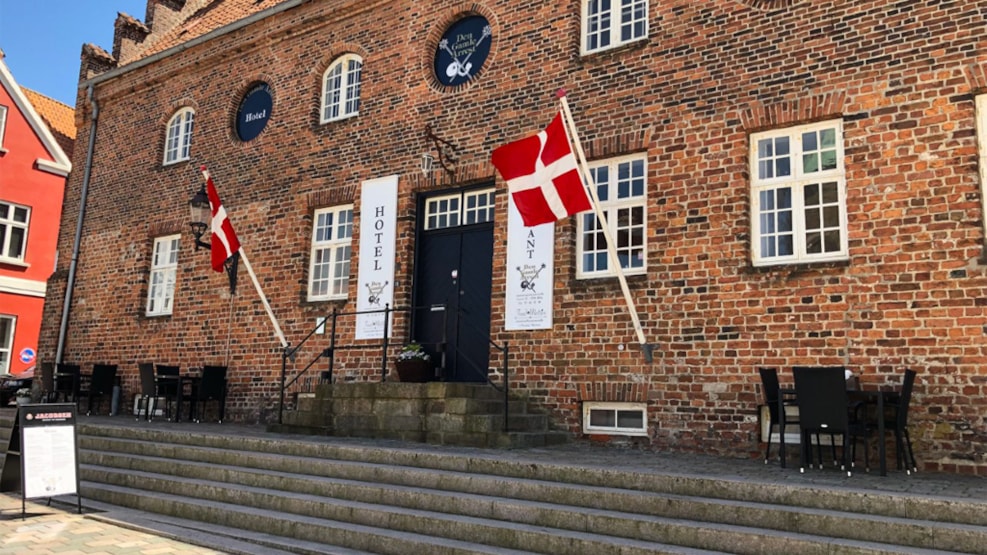 Hotel Den Gamle Arrest - by Skovmose in Ribe
Get a special experience in Ribe, by staying at Hotel Den Gamle Arrest. This building served as a jail for approximately 100 years back in the days.
The rooms have been used as jail cells and a part of the house was the home to the jail inspector. Right across the Cathedral of Ribe, you find the town's old jailhouse. Inside Den Gamle Arrest, the old jail cells have been redecorated as twin rooms with simple and rustic interiors. Den Gamle Arrest houses 11 twin rooms, where the inspectors room has been decorated with a four-poster bed and a bathtub. Two of the rooms and a twig room has private toilets with baths. 4 of the rooms were previously a part of the former inspectors home, as well as the reception and restaurant was his living rooms. 
The restaurant and the backyard has a view of the stork's nest at the old town hall.
By Skovmose runs Kolvig, Den Gamle Arrest and Brorsonsminde and the keyword in all of these places is quality. 
Our mission is that the guest should leave the establishment happier than when they arrived.