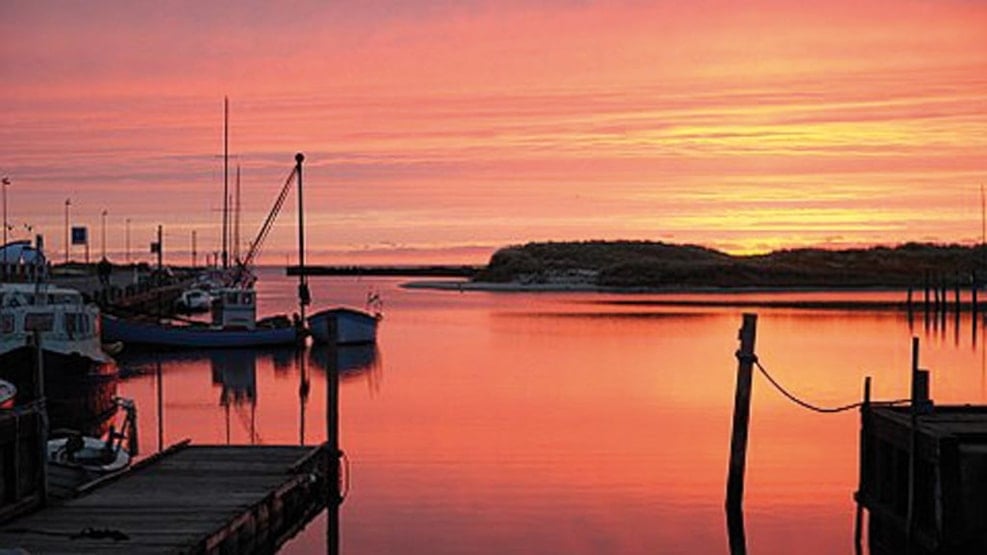 Hou Harbor
Hou Harbor faces the Kattegat straight on. It is a fishing village with a lovely view of the sea. The harbor was built in the 1940s, and a marina was made to annex it between the 1970s and the 1980s.
Today, Hou has a modern, up-to-date harbor with room for over 200 boats and yachting vessels. Between 2015 and 2019, the slipway by the harbor in Hou is free for all to use, and the harbor master is looking forward to an increase in traffic because of this.
The Landmark of Hou
A true symbol of the harbor is the Wind Harp, a sculpture by the end of the pier. The Wind Harp is made up of two front-ends of two fishing boats, and two birds made of plate steel sit atop it. When the west wind blows through the Wind Harp, you can hear notes playing at different intensities, mimicking the sound of sea wind.
Facilities in Hou Harbor
The new service building is equipped with toilet and bathing facilities, a kitchen and means for laundering. In connection with the service building, there is a clubhouse with adjacent barbecue and a playground. You can also buy gasoline and fuel, and enjoy free internet.