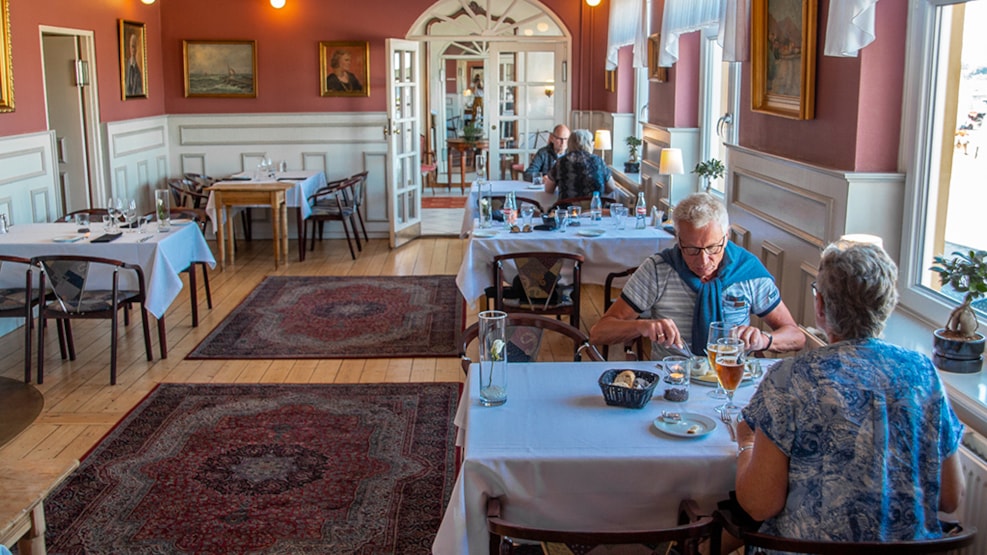 Hvalpsund Færgekro - Restaurant
Hvalpsund Færgekro is known for its excellent cuisine, which can be enjoyed while overlooking the beautiful view of the Limfjord.
Here, you can indulge in everything from seafood dishes to gastronomic creations. The inn also offers a varied 5-course seasonal menu, which comes highly recommended. It is part of the "Snapseruten" (Aquavit Route).
Throughout the year, the inn hosts various special events - for more information, visit www.hvalpsundkro.dk.
Table reservations are recommended. To make a reservation, please call 98 63 86 00 or send an email with your inquiry.
Formerly Royal Privileged Inn since 1669.