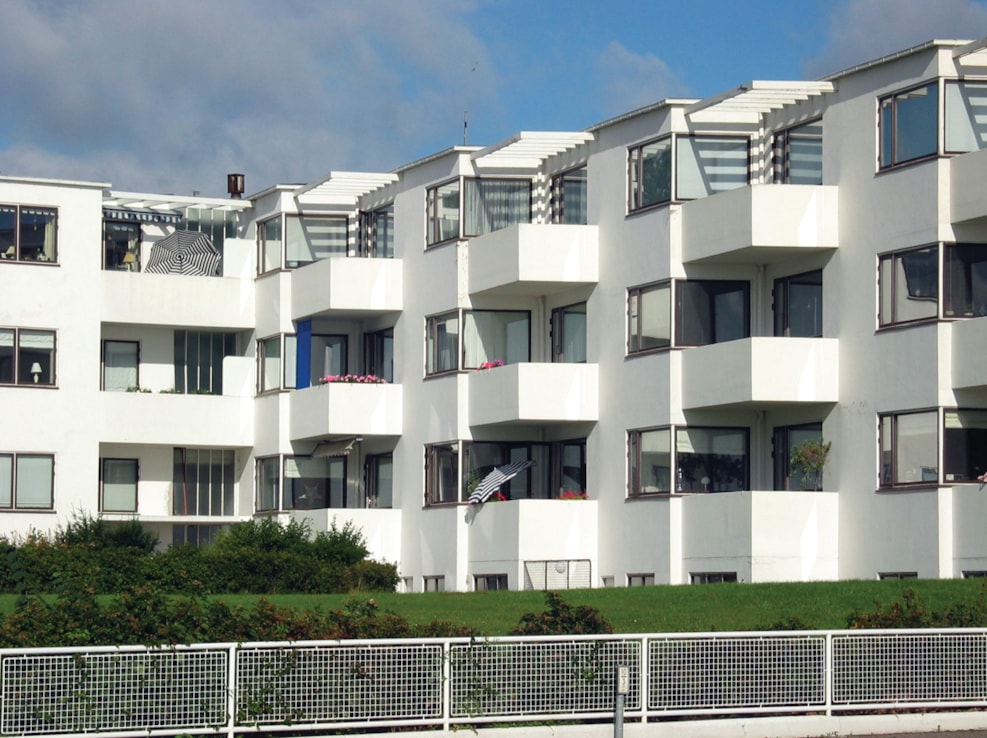 Jacobsen's Bella Vista Estate
Overlooking Øresund north of Copenhagen you will find the renowned Danish architect Arne Jacobsens Bella Vista Estate from 1934.

When designing the Bella Vista Estate, Arne Jacobsen, relentless in his determination to use the building location by the narrow sound to its maximum potential, had the housing units built in split levels, thus allowing for two living-rooms with sea views in each apartment.

There are also stunning views from the balconies which are integrated into the design of the building and not, as elsewhere, tacked on to building as an afterthought.

The split-level design, the latticework over the balconies and the rounded corners of the building all contribute to an exotic modernistic exterior. The white-washed facades, the flat roofs, and the corner windows are all features typical of the functionalist style.