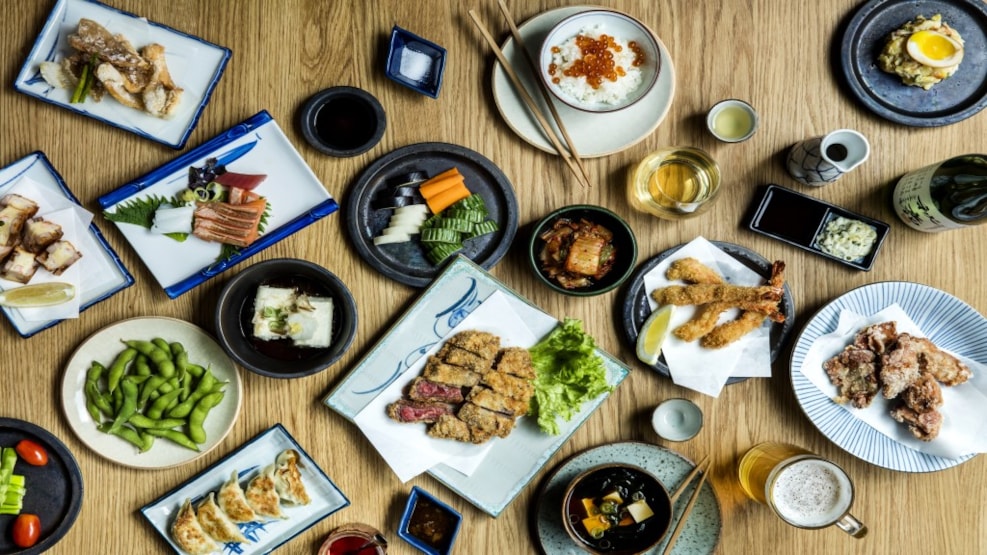 Jah Izakaya & Sake Bar
At Jah Izakaya & Sake Bar you may enjoy seasonal food served along with sake.
Jah Izakaya & Sake Bar represent authentic Japanese dining culture and is the first true sake bar of Copenhagen
The Izakaya might easily be described as a Japanese tapas bar or gastropub. The tradition has its origins in sake shops that allowed customers to drink on site: i means "stay" and sakaya means "sake shop." These evolved into lively, democratic restaurants where anyone could share servings inspired by almost all styles of Japanese cuisine.
Jah Izakaya & Sake bar introduces authentic and classic izakaya-dishes along with local, seasonal menus that draw on the best produce nearby biodynamic farms offer and the most pristine seafood on the market. The beverage list at Jah Izakaya & Sake Bar offers exciting natural sake, cold beers, and organic wine.
The restaurant is located at the corner of the authentic Istedgade and The Meatpacking District.