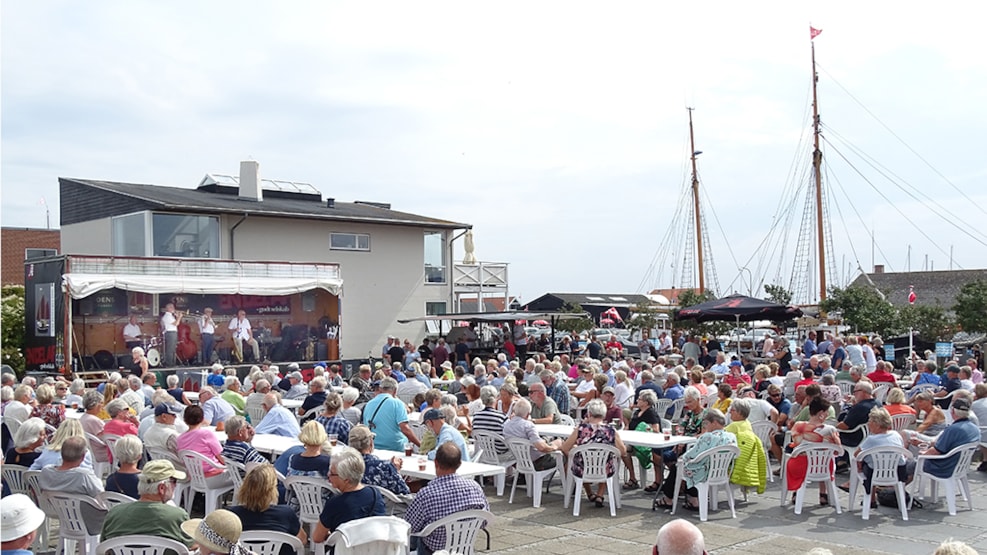 Jazz Concerts in Bogense
Good music, cold beer and real hygge - it's Jazz for full Sails at The Old Harbour in Bogense.
There are nice jazz concerts with great music and a nice atmosphere at Bogense Harbour on Saturdays every summer.
Find a chair and enjoy the good music, a glass of cold beer and the right good atmosphere.
The profit from the sale of beverages goes undiminished to the maintenance of the old wooden ship MS Castor of Bogense.
Jazz concerts at Østre Mole in 2023
8/7-23 at 14-17: Svenne's Jazz Band
8/7-23 at 19-22: Kuglen og Planken
15/7-23 at 14-17: 2 O'clock Project
22/7-23 at 14-17: Suburban Jazz Band
29/7-23 at 14-17: Riverside Jazz Band
29/7-23 at 19-22: Group Next Door
5/8-23 at 14-17: Seven Up Jazz Band