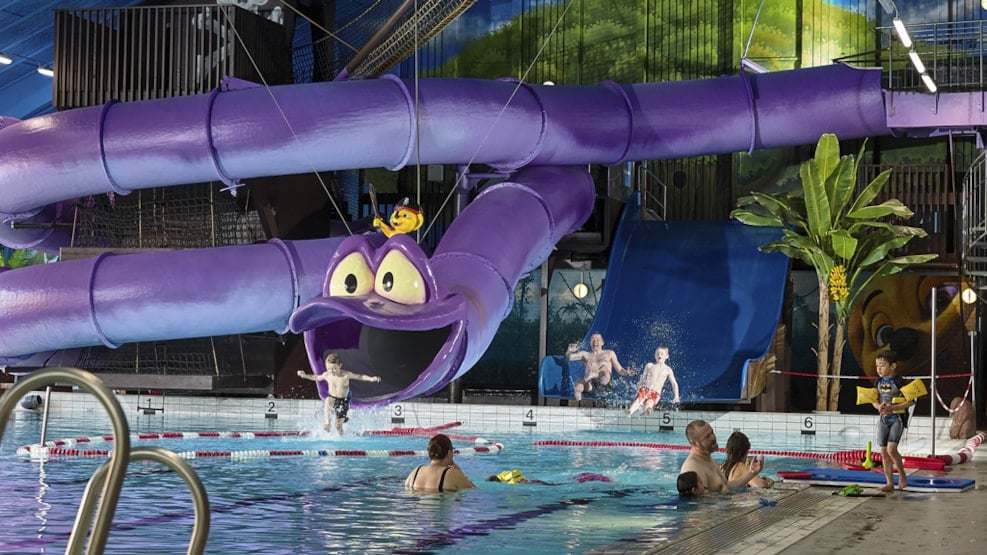 Jesperhus Feriepark - Waterpark
The waterpark offers indoor tropical climate, extra-heated kids' pools, spa-pool and different waterslides:
Large pool spanning 25 meters (deept 1,25 m)
Hot-water pool for big and small children (27 degrees C)
Paddling pool for toddlers (33 degrees C)
4 waterslides
Spa (39 degrees C)
The outdoor waterpark is open from 10/5 - 12/8.
The 2000 sq. m. area with heated pools contain:
3 watersliding lanes
10 meter long submarine toy with lots of cool effects
Octopus with waterslides
Large lying areas
The water in the outdoors pools is a minimum of 20 degrees C.
Opening hours and prices at www.jesperhus.dk