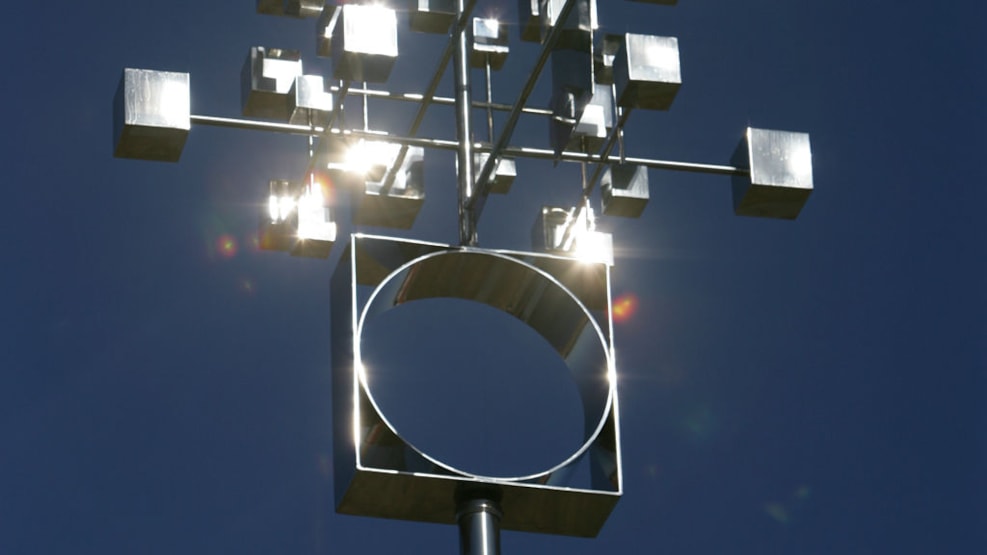 The Jewel in Hals
In may, 2004, the new sculpture, Smykket was erected on Hals harbour. The jewelry is made by the now deceased gold-worker, Bent Exner and portrays an oversized finger ring.
The jewelry is 12 meters tall and manufactured in high polished stainless steel, which catches the light in an extraordinary way.

The landmark of Hals
The new sculpture provided an occasion to discuss whether it could be designated as the citys new landmark. Some citizens believed that Hals already had the Whale Jaws as a landmark, while others believed that Skansen and the canons had to be the landmark of Hals. In addition, others believed that Hals Barre Light House would be the landmark

In a point of view, they are all right. Hals is a city, which separates itself from many other cities based on the many environments and monuments. One could also mention the harbour, the ferry, Limfjorden, the thoracic vertebrae or the beach.