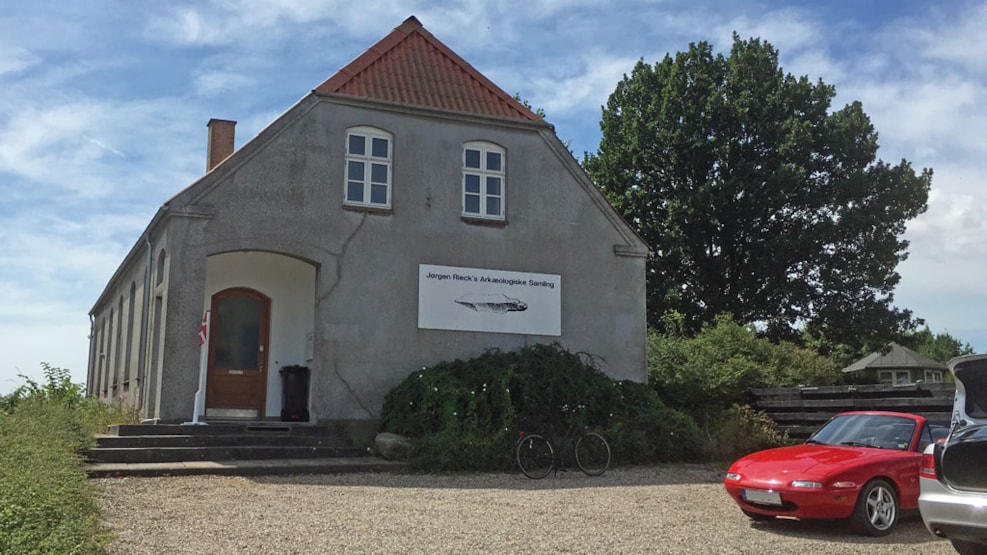 Jørgen Riecks Arkæologiske Samling
An 8-year-old boy's discovery of a flint tool led to a collection that is now widely known in archaeological circles.
Jørgen Rieck has built up his collection over a period of 60 years.
This is likely Denmark's largest private archaeological collection and, for some geographic areas, is even larger than collections in the National Museum.
Some Danish national treasures are included and you can see the brain skull of the Cro-Magnon man "Peter", which was found at the creak Gilbækken near Elsmark.
The collection is closed in winter from week 43.
Entrance is free of charge