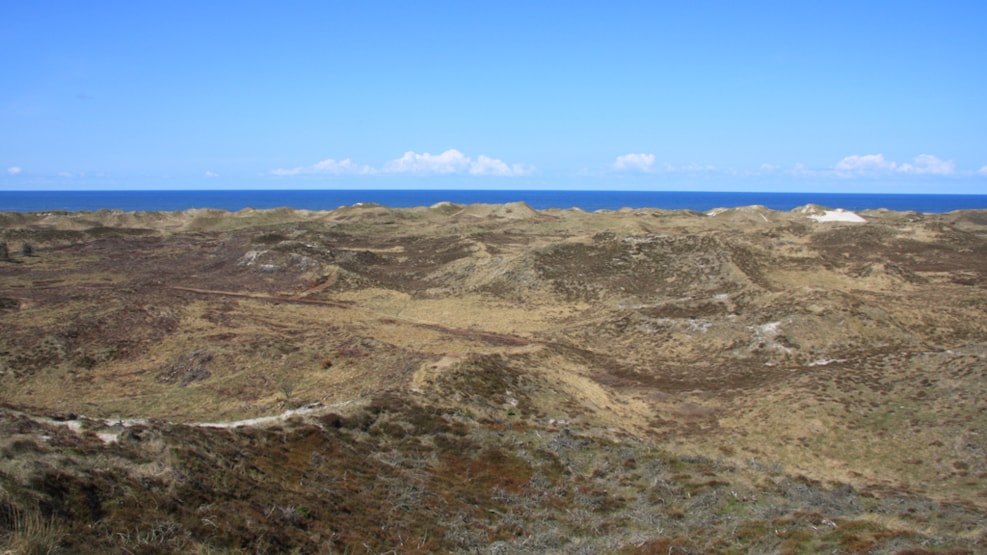 Kærgård Dune Plantation
This dune plantation of the Danish West coast consists of beautiful pine trees. On one side, you will find the North Sea, on the other side, Filsø lake. Kærgård Klitplantage is filled with stories about nature and contamination cases.
This beautiful nature area is situated on the West coast of Denmark between Henne Strand and Børsmose. The plantation consists primarily of pine trees. You can find a parking lot close to the Petersholm tower. Close to the plantation and the parking lot, you will find Filsø, a lake. The Danish Nature Council is planning to establish a walking trails and a bike trail through the plantation.
The dune plantation is especially known for a former toxic contamination case. Due to this issue, swimming is prohibited on parts of the beach close to Kærgård Klitplantage. According to the Danish finance bill from 2021, money has been put aside for decontamination.
Løvklit is a part of Kærgård Klitplantage, owned by the Danish State. In 1955 St. Løvklit was declared an area of outstanding beauty. The conservation was aimed to secure and preserve the rest of the earlier oak forests that were situated along the West coast of Jutland. Through excavations, it has been discovered that the limited oak vegetation in reality are the outermost branches of an oak forest, covered of a many meters thick layer of sand that has settled so slowly, that the oaks were able to grow while the sand settled.