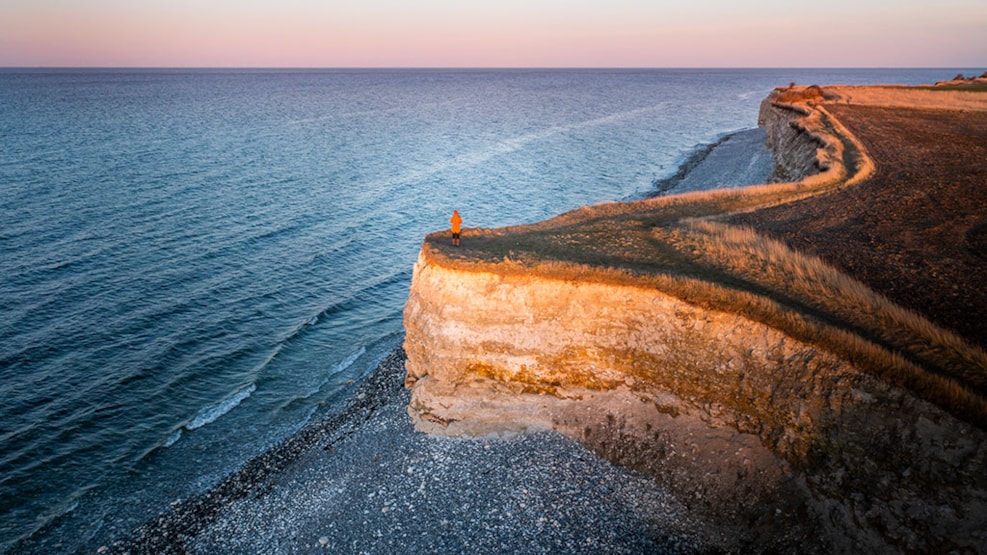 Karlby & Sangstrup Cliffs
Karlby and Sangstrup Klinter is a fantastic excursion spot for the entire family. Here, you can take in the view of the spectacular cliffs and gather unique fossils at the same time.
Two Spectacular Cliffs
Karlby Klint is connected to the even higher Sangstrup Klint. The two spectacular cliffs are separated by nothing but a wide river valley.
Gather Plenty of Fossils
At Karlby Klint, fossils are found everywhere. On the beach, it is quite easy to find fossilised sea urchins between the vast quantities of flint that have been washed up in an impressive beach ridge.
See what others are sharing on Instagram