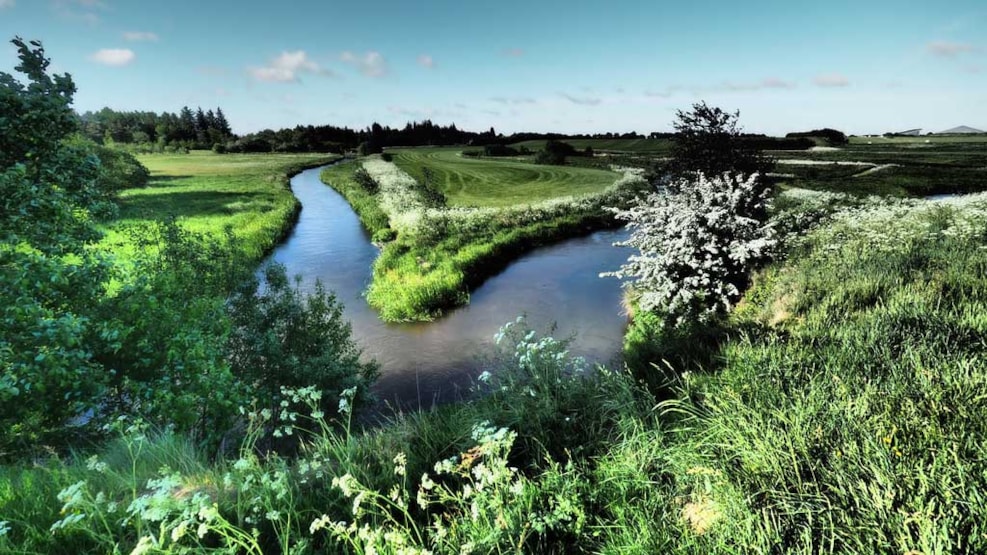 Karup River
Enjoy the amazing nature around Karup Å. Karup Å is the sixths largest lake in Denmark and is today considered as a rich lake, who first of all is known for its large seatrout.  There are many possibilities in Karup Å and the river offers all kinds of fishing.
In the area along Karup Å, you can expect outstanding outdoor experiences and exciting activities for the whole family.
Get started - 5 tips.
Are you new to fishing, you will find some tips for getting some amazing experiences and a good start for angling along Karup Å. When you go fishing at Karup Å, it may be a good idea to be aware of the conditions and "unwritten rules" that exist along the river. See a number of tips on how to best get along at the river here.
1. Take note of others by the river
Accept that others came to the river on the selected stretch before you. There may be many at the river during periods. Also consider creating space for others, so the so-called "good fishing spots" can be used by everyone.
2. Walk steadily along the river
When you arrive at the creek from the parking lot, you often have to go a little along the river before reaching the perfect point for fishing.
3. Know your fishing waters
If you dream about trying the exciting night fishing in the creek, it is recommended that you start out by taking a day trip to the creek to get to know the angling waters.  
4. Save the light during night fishing
Night fishing for seatrout is an effective method, but requires a little "light discipline". Looking out over the water along the creek with a flashlight, the fish are easily scared, so you do not just waste your own chances of catching, but also others. Go into the meadow a little way away from the river, to change the fly or arrange a catch. Use the flashlight when landing a fish. That is what the flashlight should really be used for.
5. Show respect
Whether you are using a fly, spin, wobble or blink in your fishing, please respect fellow anglers. A big part of the joy of a good trip to the creek is for most not only defined by catch. It's also a matter of meeting like-minded people and having a good experience.
We wish you a nice trip to Karup Å!