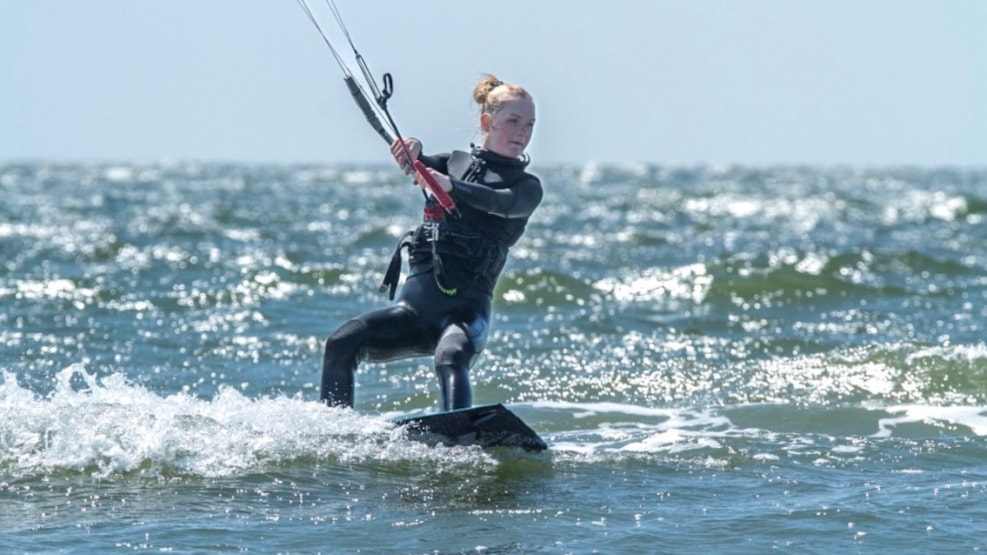 Kitesurf spot on Rindby beach - Fanø
Rindby Strand is located on the west side of Fanø, ie it is surf in the North Sea. The area is located south Horns Reef and it is thus calmer than usual on the west coast of Jutland.
100% sand, flat bottom with reefs. Provides good opportunities for flat and choppy. There are good launch opportunities. You are allowed to drive all the way down to the water. Very wide beach without stones.
A special area has been set aside for beach sports activities, colloquially called the "buggy area", the coordinates are 5.40021320381579, 8.390501056130384. Drive down to the beach at Rindby Strand and continue about 2 km to the south until you meet wooden poles that mark the start of the surf area.
The spot is open all year round, but be aware that the area is an important resting area for migratory birds in spring and autumn.
In the surf area there are also other beach activities. The area is also designated as an area for beach sailing (Blokart, Kitebuggy, Kite-landboarding etc).
The area is also close to Fanø Klitplantage, where there is a forest playground with a nice barbecue area.
The two old historic maritime towns of Nordby and Sønderho form a beautiful setting for shopping and cafe and restaurant life.
Art
Chop, Medium Wave
Niveau
Beginner, Intermediate
Dominant wind directions
West, Northwest