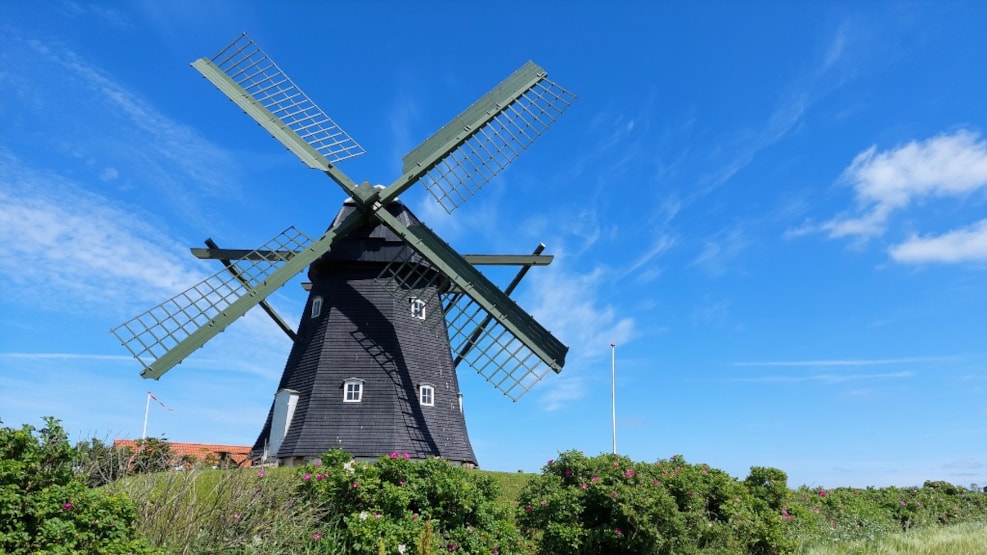 Klostermøllen (Windmill)
Vestervig Klostermølle is a Dutch windmill, built in 1850.
Together with the nearby Vestervig Church, the mill was part of the demolished monastery.
Klostermøllen was taken out of operation in 1960 and protected in 1964. The following year, Vestervig Håndværker- og Borgerforening bought the mill to preserve it as a cultural monument.
The mill was completely restored in 1992.
At the parking lot there is a small house with information boards about Klostermøllen.