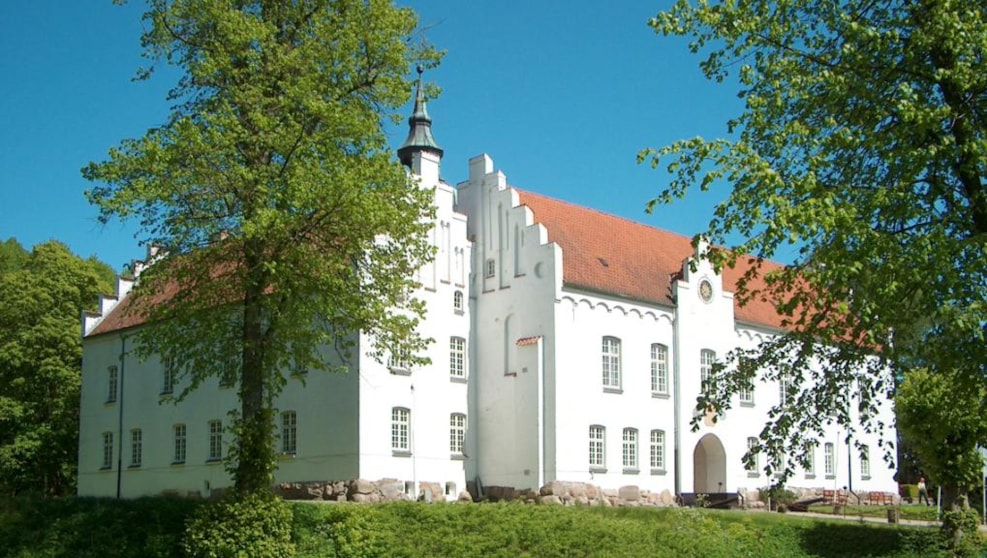 Kokkedal Slotshotel
Kokkedal Castle lies high on its hill with a wide view over the Limfjord to Aalborg and Nibe. The moat surrounds the castle and testifies that it is a castle that can resist attacks. The builder Erik Banner was working for Christian the third. his grandfather was a Viking and got the red-white coat of arms after conquering England under the rule of Knud the Great. Kokkedal was first mentioned in 1407, when the castle belonged to solder Anders Albrechtsen. Today there is nothing but peace and harmony. Beautiful halls are filled with happy guests and an historic atmosphere.   
In the main building you will find one of the nicest restaurants, as well ass living rooms, saloons and a Knights Hall in baroque style. 
The main building contains 20 suits with big beautiful beds and nice rooms, each with their individual style and name from the history of the castle.