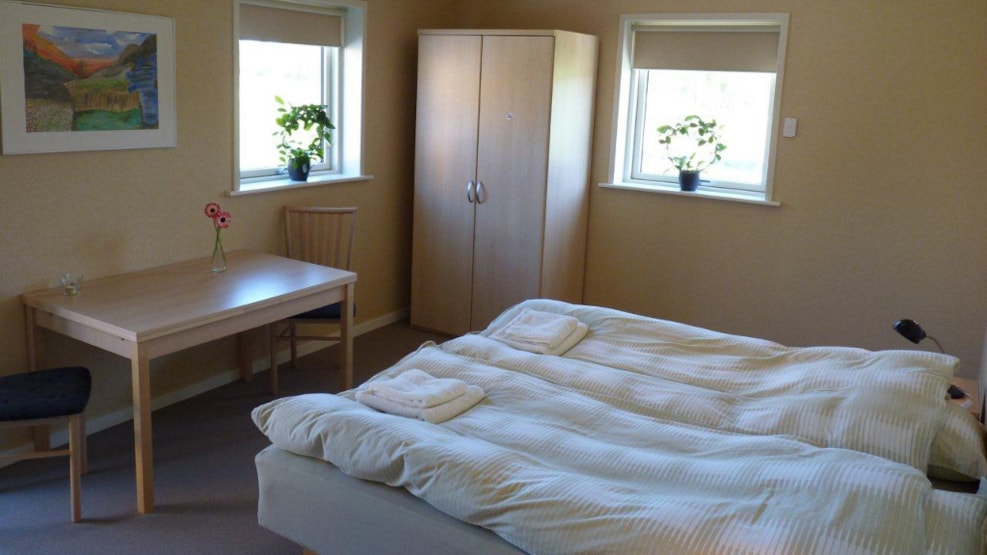 Kragelund Bed & Breakfast
Kragelund Bed and Breakfast is situated in the wild,only 7 kilometers from Aabybro.

 There are views over the fields,where in thebeautiful silence can enjoy the sight of the brautiful nature. Every evening in sommertime we are driving in a wagon to see red deer, deer, fallow deer and other animals.

 We have 3 double rooms and 3 family rooms. 
All rooms have access to garden/patio. 
Therre are two common bathrooms withwashing machine, tumble dryer. Wireless internet is available. 
There is a lounge with kitchenette,refrigerator,freezer,dishwasher and television. 
There is a large playground.
 There is room for barbecues,or cookingin our kitchen.