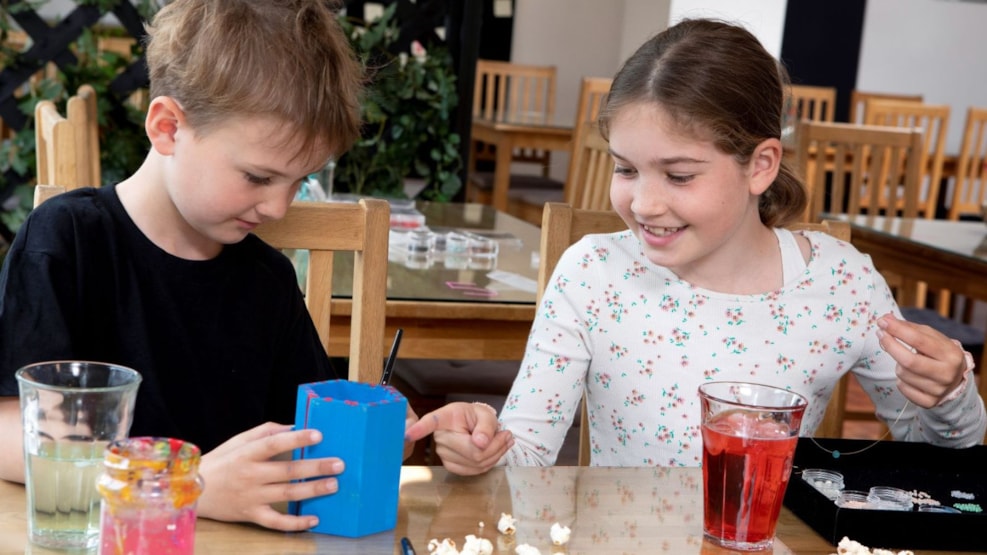 Kreacafé - Creative Shop
Creative activities for everyone. Family time, birthday, a day with friends, bachelorette, or a senior outing – we have something for everyone.
Kreacafé invites you inside in a world filled with inspiring crafts and projects. Whether you see yourself as an creative individual or not – here you will get lost in time and space.
The café has the materials and the ideas. And here the prices are affordable – starting from DKK 49,00.
The selection of crafts and items may change over time, but Kreacafé will always offer items such as china, ceramics, drinking glasses and fabrics.
You can design your own jewelry as well. A bracelet, earrings, neckless or ankle bracelets will make a perfect memory. The prices for jewelry starts at DKK 129,-.
During the year Kreacafé will offer more themed workshops related to the season. Keep an eye on their Facebook page or on www.loekken.dk for more specific dates and details.
The café offers hot and cold beverages during your visit. The owners pride them self on serving good quality – and serves for example French lemonade and organic Kenyan coffee. When you step in the shop, it is no wonder you smelled the fresh made popcorn from the street. It has become a deal breaker getting those freshly made popcorn at Kreacafé Løkken.