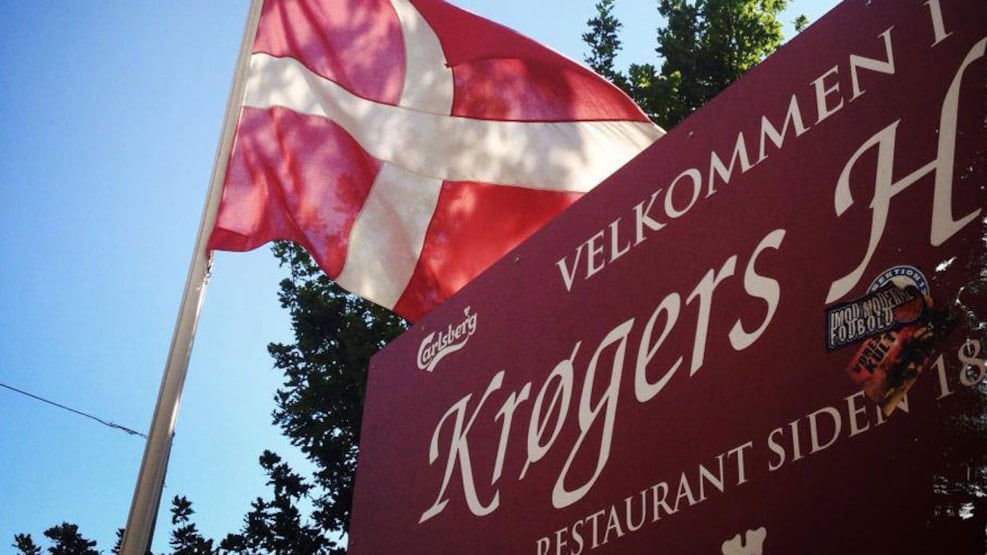 Krøgers Familiehave
Krøgers Familiehave is a restaurant serving traditional Danish food in cosy settings in Frederiksberg. 

Krøgers Familiehave (translates to Krøger's Family Garden) is a traditional Danish restaurant located in Frederiksberg. It is one of the three so called "small gardens" - three traditional Danish restaurants and pubs on Pile Alle in Frederiksberg where lanterns and checkered tablecloth set the atmosphere, eel, herrings and roast pork are on the menu, and the entertainment is live. 
Traditional Danish lunch

The restaurant dates back to 1864, and is located close to the Frederiksberg Gardens. Orginially it was a place where the Copenhagen bourgeoisie came on their Sunday outings after they had strolled around the park. 

Today Krøgers Familiehave is a place for the whole family and are you into traditional Danish food, the restaurant is worth a visit.
The restaurant is only open during Summer season.