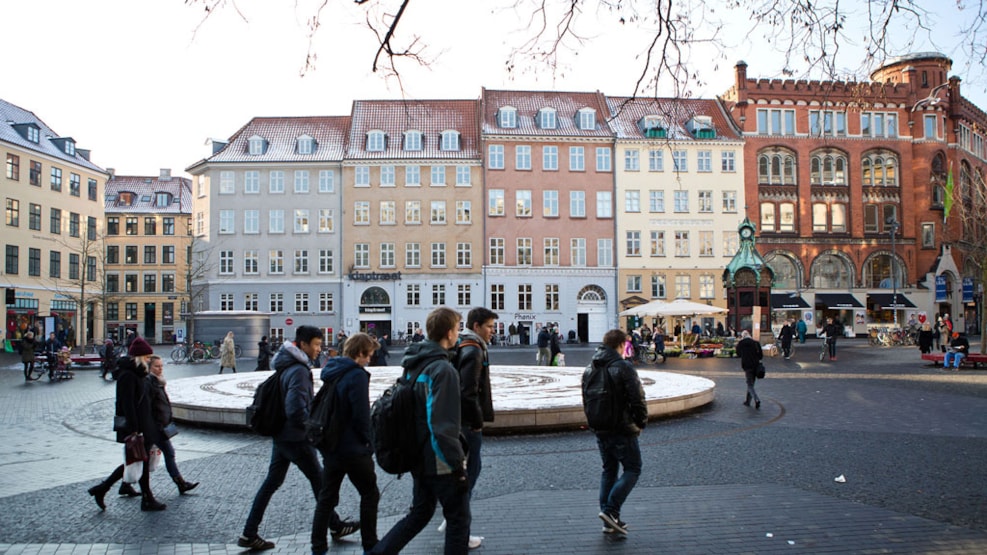 Kultorvet
Kultorvet is a square situated in the center of Copenhagen close to Nørreport St. and the shopping street Strøget.
Kultorvet has a central location in the middle of Copenhagen, and one can not avoid crossing the square, when walking from Nørreport St. and down to the shopping street Strøget. 
The name Kultorvet translates to the coal square and thus named because Copenhageners formerly came here to buy coal for their stoves and ovens.

The square was established after the great fire of 1728.
Kultorvet is a 'go-through-space' for people with business in the inner city, but the sidewalk cafes and fruit and flower stalls are helping to create atmosphere.