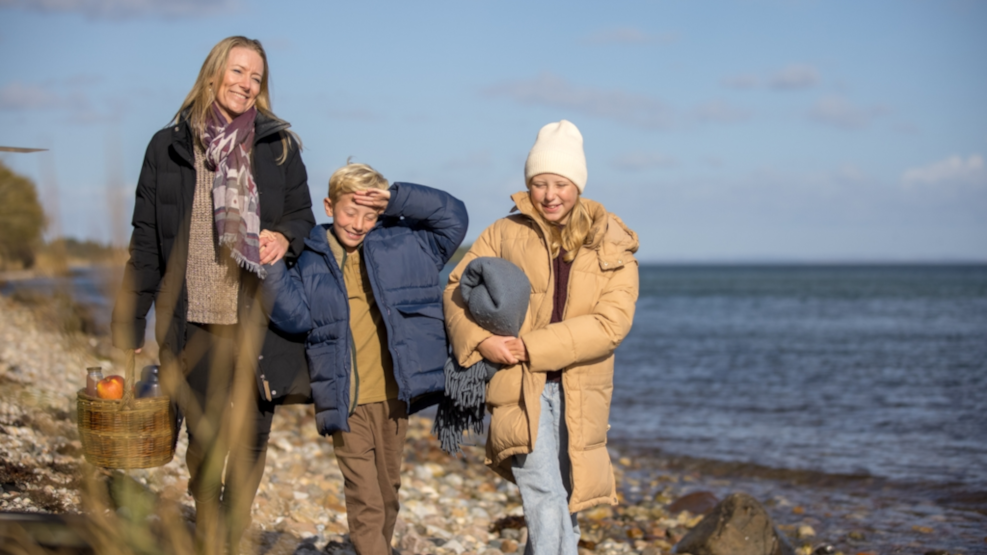 Kysing Beach
This bathing beach between Saksild Beach and Norsminde Fjord consists of a long strecth of coastline that varies between fine sandy beach and stony beach. Here you will find child-friendly beach, the best naturist beach on the east coast, and great eateries.
The coast line varies from mixed sandy beach to a more stony beach, this variation makes this beach perfect for fishing.

You will find a beach appreciated for children and with bathing jetty at Pouli Nielsens Vej.

The area at N.F.J. Camping is naturist beach. You can buy day pass at the campsite, which also provides access to shower facilities on site.

At the harbour in Norsminde you will find an idyllic harbour environment and the Norsminde Kro, where you can enjoy a meal in cosy surroundings. Try also the informal meal at Norsminde Fiskehus, right by the dockside serving various Danish fish dishes.

Special activities: fishing, hiking and birdwatching along the Norsminde Fiord.