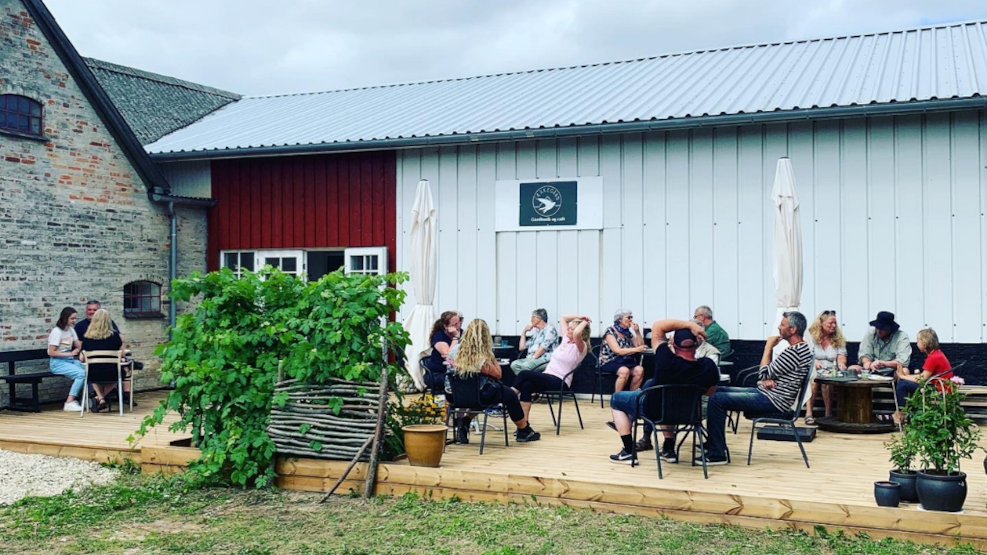 Lærkegård Café, Farmshop and B&B
A peaceful oasis in a rural setting. At Lærkegaard you can spend the night in a cosy little B&B, there is a café and a small farm shop.
Lærkegård is originally from 1914 and is surrounded by fields and with a view of Strø Bjerge.
The farm is a forest farm with the production of seasonal vegetables, which are sold in the farm shop together with the farm's own homemade specialities.
Caféen
The cosy café offers brunch (from 10 am to 2 pm), coffee specialities, organic beer and soft drinks from Thy, as well as homemade cakes and bread.
Being a forestry farm according to permacultural principles means more precisely that food is grown in a landscape that imitates a productive forest. This is the plan that Lærkegård will later build up production of organic vegetables.
Bed & Breakfast
The old hen house has been renovated and now appears as a small cosy annexe with a kitchenette, toilet & shower with space for two overnight guests.