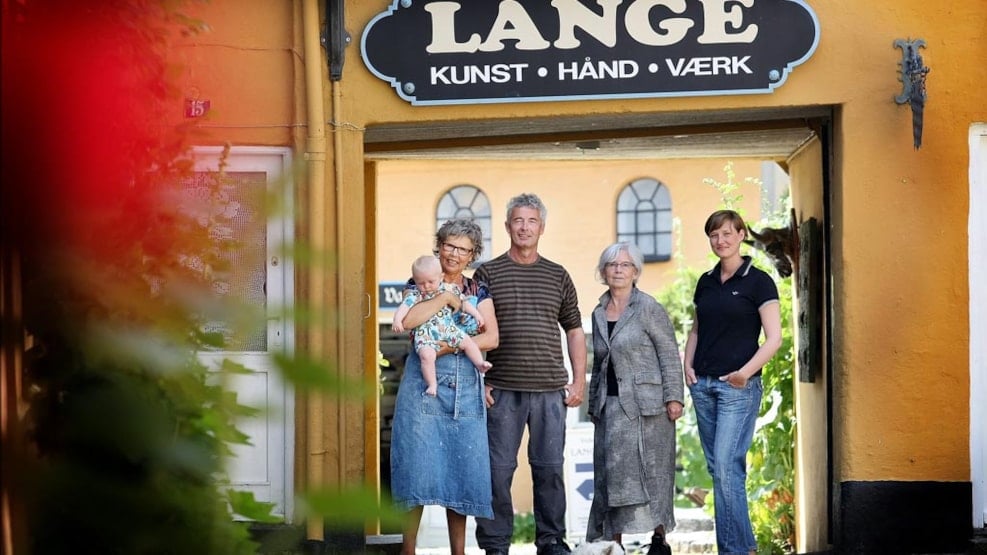 Lange Kunsthåndværk
Lange Kunsthåndværk offers several experiences and consists of a ceramics workshop, a glass workshop, a shop, a gallery and a sculpture garden. The shop was founded in 1968 by Ester and Benny Lange.
In 1982, Peter and Lisbeth Lange took over the shop, and today the third generation is a part of the business as well. Lange Kunsthåndværk showcases a selection of ceramics and different kinds of artwork. Lange Kunsthåndværk is located in a 200-year-old 4-winged farm, Smedegården (the Smith Farm) in Hjelmerstald, a small part of Aalborg, which in itself is worth a visit.
After a comprehensive renovation, the sculpture garden in Lange's yard is open once again.
Read more about Lange Kunsthåndværk in Aalborg (Danish)...