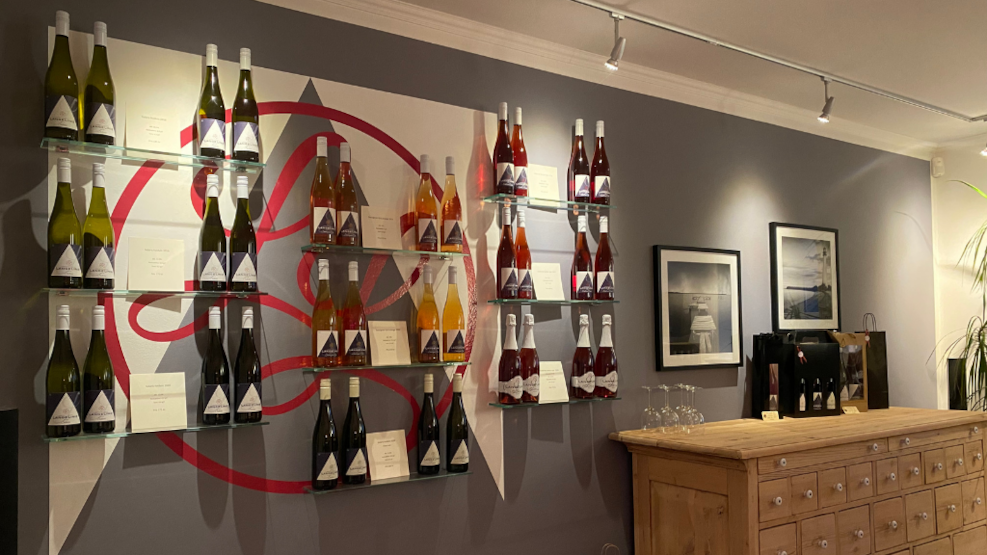 Langelinie Wine
In the open, rolling landscape a little south of Strø Bjerge are Pilegaard and Langelinie's vineyards.
The wine from Langelinievin is made from grapes grown on the farm Pilegaard.
Three varieties are grown on the vineyard, Solaris and Souvignier Gris, which turn into white wines and Cabernet Cantor into sparkling wine and rosé.
The first 1000 vines were planted in 2014. Today, almost 3000 are cared for according to the best ecological principles and picked and sorted carefully by hand. Guided tours for individuals and companies are offered by appointment.
Opening hours:
The farm shop is open every Thursday from 16-18 and all other days by appointment. The shop sells white wine, orange wine, rosé wine and sparkling rosé wine.